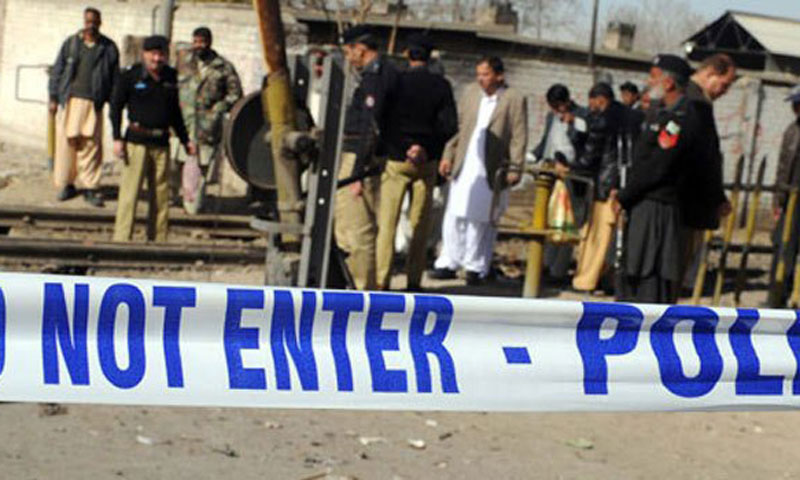 ---
QUETTA: Gunmen shot dead a spiritual leader of the Zikri community in Kech district on Friday. Syed Mullah Akhtar Mullai was targeted by gunmen riding a motorcycle in Balgather Gadagi area, according to levies officials.

"Mullai was returning home after solemnising the marriage of one of his devotees when the gunmen ambushed him," a senior levies official told The Express Tribune. The gunmen escaped unidentified and unchallenged.

Five dead, 19 injured in Jaffer Express blast

The Baloch Liberation Front (BLF), one of several separatist terrorist groups, claimed responsibility for Mullai's murder in a statement emailed to media offices in Quetta.

In the statement, the group said that Mullai had been repeatedly warned but he continued to work against the BLF. It, however, did not say how Mullai was working against the group.

This is not the first time the Zikris have been targeted in Balochistan. In 2015, six members of the minority community had been killed and seven injured in an armed attack on their place of worship, called Zikrkhana, in Awaran district.

Unofficially, the global population of the Zikris, who are predominantly Baloch, is around 750,000. They are mainly concentrated in southern Balochistan called Makran. However, they also have settlements in Awaran, Khuzdar, Lasbela, Karachi, some parts of rural Sindh, and even in Iran's Sistan-Balochistan region.

According to the Zikri faith, Koh-e-Murad is the place where they receive religious inspiration and all their places of worship are in Kech and Makran which leads historians and anthropologists to argue that the origin of the community is Makran.

The killing of the Zikri spiritual leader came three days after four women from the Shia Hazara community were shot dead in a sectarian attack in suburban Quetta.

The Human Rights Commission of Pakistan (HRCP) on Friday called upon the authorities and the political and religious parties to take effective steps to stop the faith-based violence and bloodletting in Balochistan.

Judicial commission given 30 days to probe Quetta blast

In a statement, HRCP Chairperson Zohra Yusuf voiced serious concerns over the deadly attack on the Hazara community and violence in Panjgur where several worship places of the Zikri community were torched.

"Such attacks are just the latest evidence of the authorities' failure to arrest the mindless bloodletting by extremist elements.

"Official condemnation of such violence is of little consequence without meaningful action against those who have tried to divide people in the name of religion and sect. They have also tarnished the tolerant tradition of Balochistan, where humanity transcended religious or sectarian identity," she said.

Published in The Express Tribune, October 8th, 2016.
COMMENTS
Comments are moderated and generally will be posted if they are on-topic and not abusive.
For more information, please see our Comments FAQ