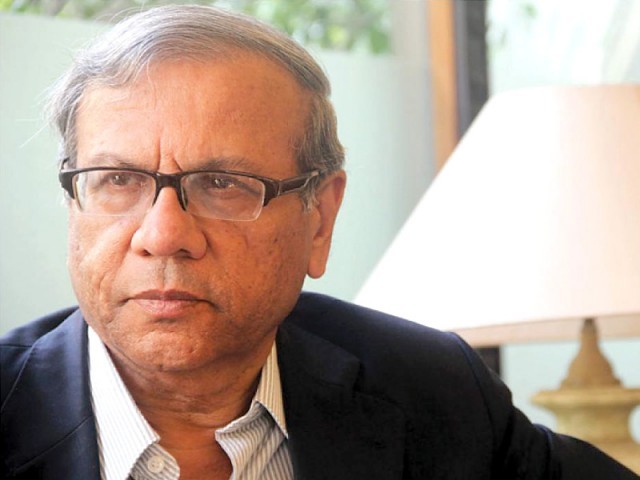 ---
Economist Dr Kaisar Bengali proposed on Wednesday the abolishment of the absentee landholding system and tenancy system in the agriculture sector in order to provide livelihood rights to agricultural workers and develop rural areas.

He suggested establishing small industries for non-farmers who are mainly displaced tenants expelled from farmlands.

While speaking at a seminar titled 'Livelihood Rights of Rural Workers in Sindh: Challenges and Options' organised by the Pakistan Institute of Labour Education and Research (Piler), Dr Bengali, who previously served as the Sindh chief minister's planning and development adviser, underlined the need to provide small pieces of land to landless peasants so they get a sense of security.

"The current Sindh tenancy law has not provided any relief to peasants, so it is better to abolish the tenancy system in agriculture and provide wages to workers," he suggested.

Dr Bengali pointed out that the absentee landholding system still exists in Punjab and Sindh under which many landlords have not even seen their lands. This is a root cause of the exploitation of rural workers, he explained.

Peasants who own pieces of land will work with dedication and their land will yield a higher output, he claimed, adding that incentives are important when dealing with economic behaviour. A big movement of agricultural workers should be launched to force the government to bring changes in its policies, said Dr Bengali. He added that merely making laws will not solve the problems of rural workers.

Anis Haroon, a member of the National Commission for Human Rights, said there is adequate legislation but its implementation is a major problem. "Political will is required to implement these laws," said Haroon, adding that in urban centres, industries do not provide occupational health and safety facilities to the workers and in case of any incident their families do not get compensation.

Convener of the Sindh Labour Solidarity Committee, Habibuddin Junaidi, said despite being in a majority, the working class is in a weaker position to get their rights.

However, Gulfam Memon, joint director of the provincial labour department, said Sindh is the first province in Pakistan to recognise agricultural and fishing workers as workers with the right to form unions. So far, in Sindh, two agriculture workers' unions have been registered, he informed. With this right, Memon said that agricultural workers will be able to get all the due facilities such as minimum wage, group insurance, provident funds, pensions and medical facilities.

Sindhi Hari Porhiat Council president Punhal Sario said rural and urban workers should initiate a joint struggle for their rights. "A strong sense of feudalism exists in Sindh despite tall claims by the government to bring changes," he said, speaking about the history of the hari movement and the passing of the Sindh Tenancy Act in 1950. Due to ineffective functioning of the tenancy act, haris are becoming bonded labourers in many areas and hundreds of thousands families live slave-like lives, Sario lamented.

Published in The Express Tribune, October 6th, 2016.
COMMENTS
Comments are moderated and generally will be posted if they are on-topic and not abusive.
For more information, please see our Comments FAQ