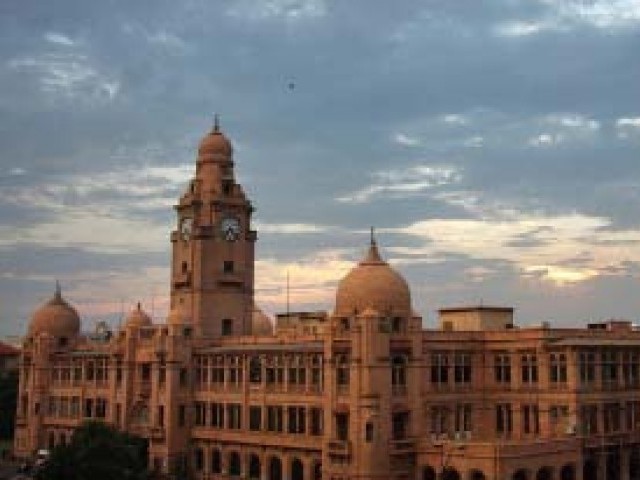 ---
KARACHI: The Karachi Metropolitan Corporation (KMC) may once again face acute shortage of petrol as it has become a fuel defaulter with Rs0.45 million in arrears and does not have any fuel left to run its fire brigades and ambulance.

This was confirmed by KMC media director Ali Hassan Sajid. The corporation has defaulted Rs0.45 million, he said. According to sources, the KMC has no fuel left to run its emergency services, including fire brigades and ambulances.

NAB investigation: SHC orders travel ban on KMC's land officer

KMC faces such issues every now and then but in cases of emergency the supply of fuel has never been stopped, claimed vehicle director Muhammad Usman. Currently, he said, they have no fuel in reserve, but if any emergency situation arises, the petrol pump never refuses to supply fuel.

Sajid explained that all the revenue-generating departments of the KMC have already been handed over to the District Municipal Corporations (DMCs). The grant that KMC receives is spent on paying salaries of employees, he added.

After the revival of the Karachi Development Authority (KDA), said Sajid, KMC now gets half of the Rs5-million grant from the Sindh government that it used to get previously. Once the KMC has the amount in its accounts, it will be able to pay back the fuel arrears, he said.

However, municipal commissioner Badar Jameel said that KMC will pay the amount and fuel supply will resume by Monday. He said that they have written a letter to the local government secretary regarding the financial condition of the KMC but no attention was paid to it.

Officials smell a rat at KMC

"We have no amount in our accounts to even pay salaries," he said, adding that whatever repair work is being carried out on the roads of the city is being done by the Sindh government as KMC has no cash at the moment to initiate any project. The major revenue collection department, local tax department, has already been transferred to the DMCs, pointed out Jameel. Now, KMC is left with estate department and the charged parking department, from which it hardly collects any revenue.

Published in The Express Tribune, October 2nd, 2016.