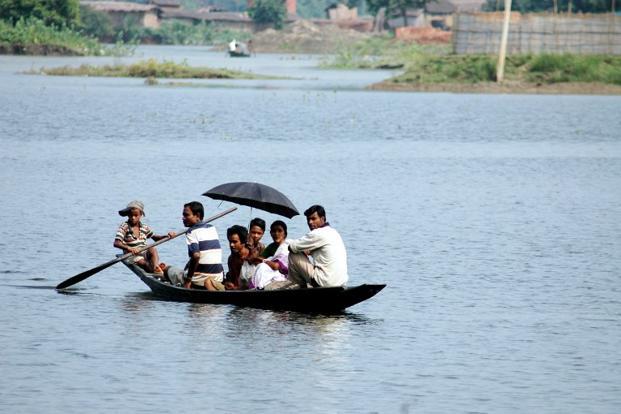 ---
In a recent development amid intense tensions between India and Pakistan, China has blocked a tributary of the Brahmaputra River in Tibet which can severely impact water flows in India.

The move is part of the construction of China's most expensive hydro Lalho project in Xigaze, Zhang Yunbao, head of the said project, was quoted by the state-run Xinhua as saying.

The development comes in the wake of Indian PM Narendra Modi's threats to scrap the Indus Water Treaty. In a meeting earlier this week, the he reportedly zeroed in on adopting an aggressive strategy to raise pressure on Pakistan, days after he threatened the Pakistani nation with global 'isolation' following the recent Uri attack.

Indian prime minister reviews Indus Waters Treaty

Blocking of the tributary would be a cause of concern for India as its flow goes into Arunachal Pradesh, one of India's states, and provides water to Bangladesh as well.

Dubbed as the 'most expensive project' by China, this project was initiated in 2014 and will have an investment of $740 million before it gets completed in 2019. The announcement had already raised concerns for New Delhi for various reasons.

Moreover, Beijing also had also started its Zam Hydropower Station last year on the same river which further caught India off guard. However, the Chinese authorities have maintained that it would take into account the Modi goernment's apprehension, saying that its dams are not designed to hold water.

TDAP calls off New Delhi event as Pak-India tensions simmer

Besides, China's 12th Five Year Plan reveals that three more such power projects will be created on the river.

Although China and India have had no water treaty, the two countries founded Expert Level Mechanism (ELM) on trans-border rivers while also signing in October 2013 MoU on bolstering cooperation which makes Beijing provide India with data on the water flows.

The article originally appeared on Times of India.
COMMENTS (10)
Comments are moderated and generally will be posted if they are on-topic and not abusive.
For more information, please see our Comments FAQ