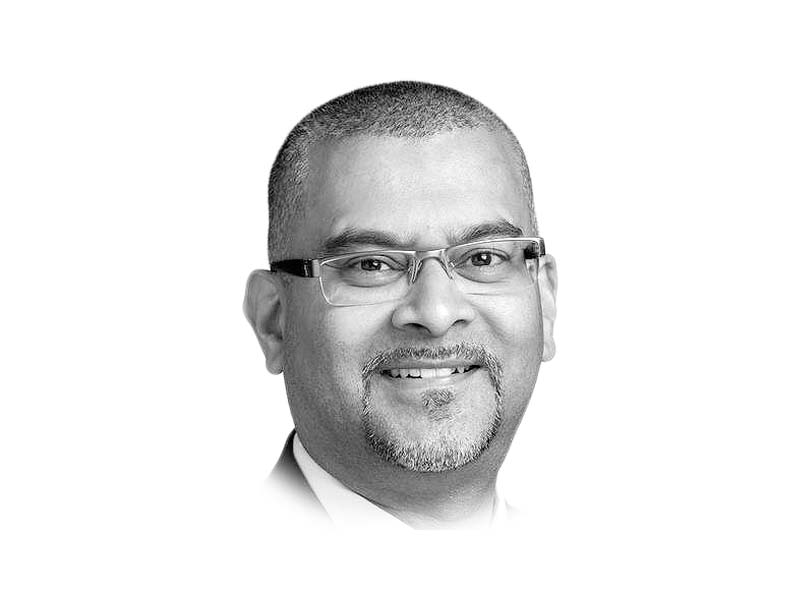 ---
Late last month, the Khalifa Sports City in Isa Town, Bahrain, was the venue for the inaugural combat sports event entitled Brave Combat Federation. While Bahrain's aspiration to be a serious player in mixed martial arts is commendable, its use of sports diplomacy to distract attention from its dismal human-rights record is deplorable.

"Much like any authoritarian regime, sports in Bahrain are not just used for entertainment purposes, but for political gain and as a mechanism to distort reality and present a fabricated image of peace and prosperity on the international scene," writes Egyptian sports journalist Karim Zidan.

Bahrain is, of course, not the only or first country to attempt to raise its international stature while downplaying its human-rights abuses.

While international sporting events have much to admire, they also have an ugly side, one too often hidden using repression and huge PR budgets.

Years ago on a visit to India, I came face to face with this ugly side. As I stepped out of the Mumbai airport, a man offered to push my cart. Having come prepared with change to pay the unofficial porters who hung around the parking eking out a living, I obliged. Within seconds, a cop grabbed him, tore off his shirt and began to openly beat him on his back and arms with his lathi. As I stared in shock, the man managed to free himself and escaped. The cop then calmly turned to me and said that it was illegal for him to push my cart, but apparently not to batter him! I walked away in disbelief and feeling queasy.

Still stunned, I continued on my way when a scrawny kid (about 10-year-old) in torn khakis offered to push my luggage. I gave him some cash and tried to shoo him away. He insisted on helping. Not proficient in Hindi, I asked a family member to tell him to scoot before he, too, was beaten. As he walked away, a man grabbed him, took his money and began to slap him around! When I yelled at him to stop, he retorted that the kid was a chor (thief). I responded, that he was the chor for taking his money. I marched over as the man continued his beating. When he refused to release the boy, I pushed him. As the man fell backwards, thoughts of Salam Bombay flashed as I expected to be jumped by his goonda friends at any moment. The child was freed and took off. As airport officials ran towards us, the man picked himself up, sternly looked at me and showed me his police ID. At this point, speaking out of anger, I told him I didn't care if he was the prime minister, but he shouldn't treat a child as he did.

The cop brushed himself off and appeared to be assessing me as officials calmed me down. Was I just a crazy tourist or someone too well connected to mess with? Thankfully, he concluded the latter and only gave me a searing final stare as he walked away.

I learned from the officials, that the two beatings were part of the city's mission to "clean up the eyesores" before a major global sporting event. In fact, even some of the slums had been bulldozed and their inhabitants uprooted. All was fair to ensure that the elites, foreigners and the international media got great photos and had a great time.

Indeed, irrespective of the country, the disenfranchised pay the heaviest price when a nation decides to host such events. Forced displacements (rights groups say 4,000 families in Rio alone), evictions, forced and child labour, lack of consultations, violent repression, disappearances, restrictions on free speech, etc. are just some of what the voiceless must put up with. It only varies in degree.

Brazil came under heavy criticism for both the 2014 World Cup football and the Olympics this summer. Critics claim that the $10-$12 billion could have been better utilised on housing, education, health and sanitation. Journalist Juliana Barbassa referred to the Games as a "mega world party" for the rich. "I think the Olympics [have] made Rio a more unequal city, a more unjust city," says Barbassa, who has written extensively on the issue.

Even Canada did not escape human-rights criticism for the Pan Am Games last year.

"Governments who bid to host are not being held to their pledges," says Minky Worden of Human Rights Watch (HRW). Tokyo, which provided assurances to end abuse of foreign workers and regarding victims of the 2011 nuclear disaster (both not going as planned), will host the 2020 summer games. Beijing will become the first city ever to host both winter and summer games in 2022. HRW says the 2008 summer games there was a "catalyst for human rights abuses." The rights record for the 2014 winter Games in Sochi, Russia, was not much better.

Since Qatar was awarded the 2022 World Cup football, international groups estimate that more than 1,000 migrant workers have died. Thousands more are expected to perish before the opening ceremonies. Amnesty documents much more in its March 2016 report titled The ugly side of the beautiful game.

Paris is the favourite to win the 2024 summer games even as France comes under increasing scrutiny for violating religious rights, enacting draconian anti-terror laws, including severe restrictions on speech. Earlier this summer, the police reportedly ordered a Burkini-clad Muslim woman to strip down in public.

But major sport events also provide opportunities to push for change. Interestingly, the international football players union, trade unionists and rights groups have been championing change for some time now. The IOC, FIFA and the various other sport governing bodies should pay heed to their calls to ensure that human rights and anti-corruption measures are taken into account in awarding sporting events. "NGOs, sports fans and athletes are demanding change — too often we have seen people kicked out of their homes to make way for infrastructure for a major sporting event, workers exploited, the environment damaged beyond repair…" says Amnesty's Eduard Nazarski.

Unless governing bodies not only prioritise human rights but also follow through with consequences, there is a serious risk that human rights will finish last.

Published in The Express Tribune, September 30th, 2016.

Like Opinion & Editorial on Facebook, follow @ETOpEd on Twitter to receive all updates on all our daily pieces.