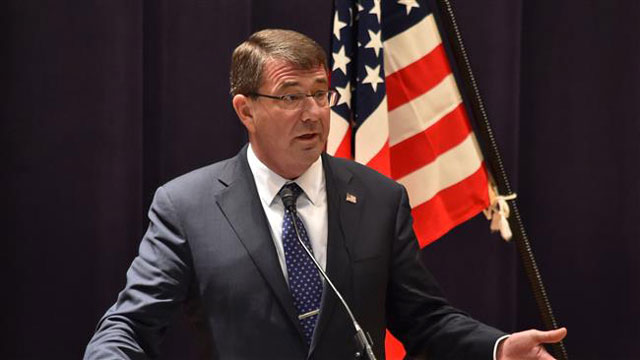 ---
US Defence Secretary Ashton carter has said that Pakistan's history of nuclear weapons was "entangled in tensions".

He made the remarks while talking to airmen at the Minot Air Force Base while kicking off a visit to the US Departement of Defence's nuclear deterrence enterprise.

Speaking about the changing nuclear landscape, Carter said India and China had been behaving responsibly with their nuclear enterprises. On Pakistan, however, he went on to say: "The last example I'll cite is Pakistan, where nuclear weapons are entangled in a history of tension, and while they are not a threat to the United States directly, we work with Pakistan to ensure stability."

US urges India, Pakistan to settle disputes through diplomacy not violence

Speaking about Iran, he said increased transparency over its activities and last year's nuclear accord would prevent Iran from acquiring a nuclear weapon. While the US has not done much to enhance its nuclear arsenal, others have boosted theirs, he said.

The secretary spoke at a hangar on the flightline of the base. He highlighted throughout his talk with airmen that America's nuclear deterrence was the foundation of US security and the Defense Department's top priority. Earlier, the United States urged Pakistan and India to resolve all disputed issues, including Kashmir, through diplomacy and not violence.

US, India sign agreement to share military assets, bases

"We have long urged India and Pakistan to find ways to resolve their differences not through violence but through diplomacy," White House spokesperson Josh Earnest said on Friday. Earnest's comments came in response to a question on simmering of relations between the two south Asian nuclear-armed neighbours in the wake of a separatist attack on an Indian army camp in occupied Kashmir.
COMMENTS (4)
Comments are moderated and generally will be posted if they are on-topic and not abusive.
For more information, please see our Comments FAQ