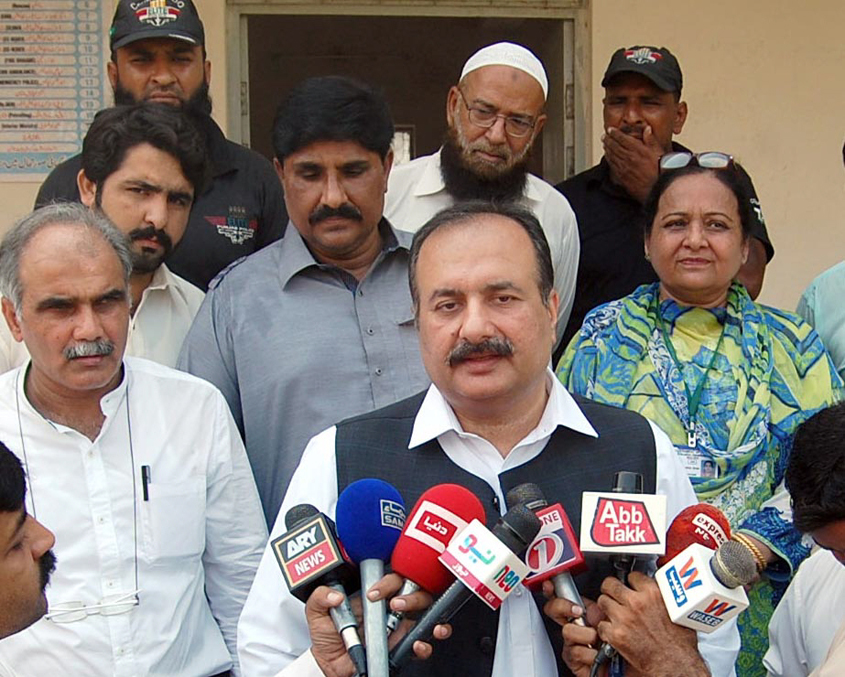 ---
MULTAN: New water purification plants worth Rs40 million will be installed at 100 government schools in Multan, said District Coordination Officer Nadir Chattha while speaking to journalists on Tuesday.

He said the district government fulfilled its promise of provision of clean drinking water to the students and citizens by making 80 water purification plants functional.

Water purification plants would be set up in two rooms of a school building while the school principal and chairman of the union council concerned would supervise their installation.

In addition, the DCO said, more than 300 water purification plants would be installed in different parts of Multan.

Shortage of affordable and safe drinking water is evident in Pakistan with an estimated 44% of the population without access to safe drinking water. In rural areas, about 90% of the population lacks such access.

In Pakistan, 38.5 million people have no access to clean and safe drinking water. Pakistan was a water-rich country a few decades ago but a recent World Bank report mentions the country is now among 17 countries currently facing water shortage.




Because of the lack of clean drinking water, children are especially vulnerable to water-borne diseases such as diarrhoea, worm infections, typhoid and hepatitis A.

Some of these diseases can have long-term effects on physical, mental and educational development of children.

As one indication of the intensity of the problem, it is estimated about 200,000 children in Pakistan die every year of diarrhoeal diseases alone, according to a report of Pakistan Council of Research in Water Resources (PCRWR).

School infrastructure

Meanwhile while speaking to journalists on Tuesday, Punjab Education Minister Rana Mashhood said that all possible measures were being taken to improve infrastructure of schools in the province

"We are recruiting 70,000 teachers annually in schools, while the minimum strength of teachers in a primary school will be four," he said.

He maintained the provincial government had increased funds for education sector in the budget as the schools were also showing signs of improvement.

Mashhood said the government would setup water filtration plants in schools in order to provide clean drinking water to the students.

He added the monthly scholarship to girl students has also been increased to Rs1,000 from Rs200 in 16 districts of the province. Similarly, 30,000 additional classrooms are being constructed in different schools of the province.

Published in The Express Tribune, September 28th, 2016.