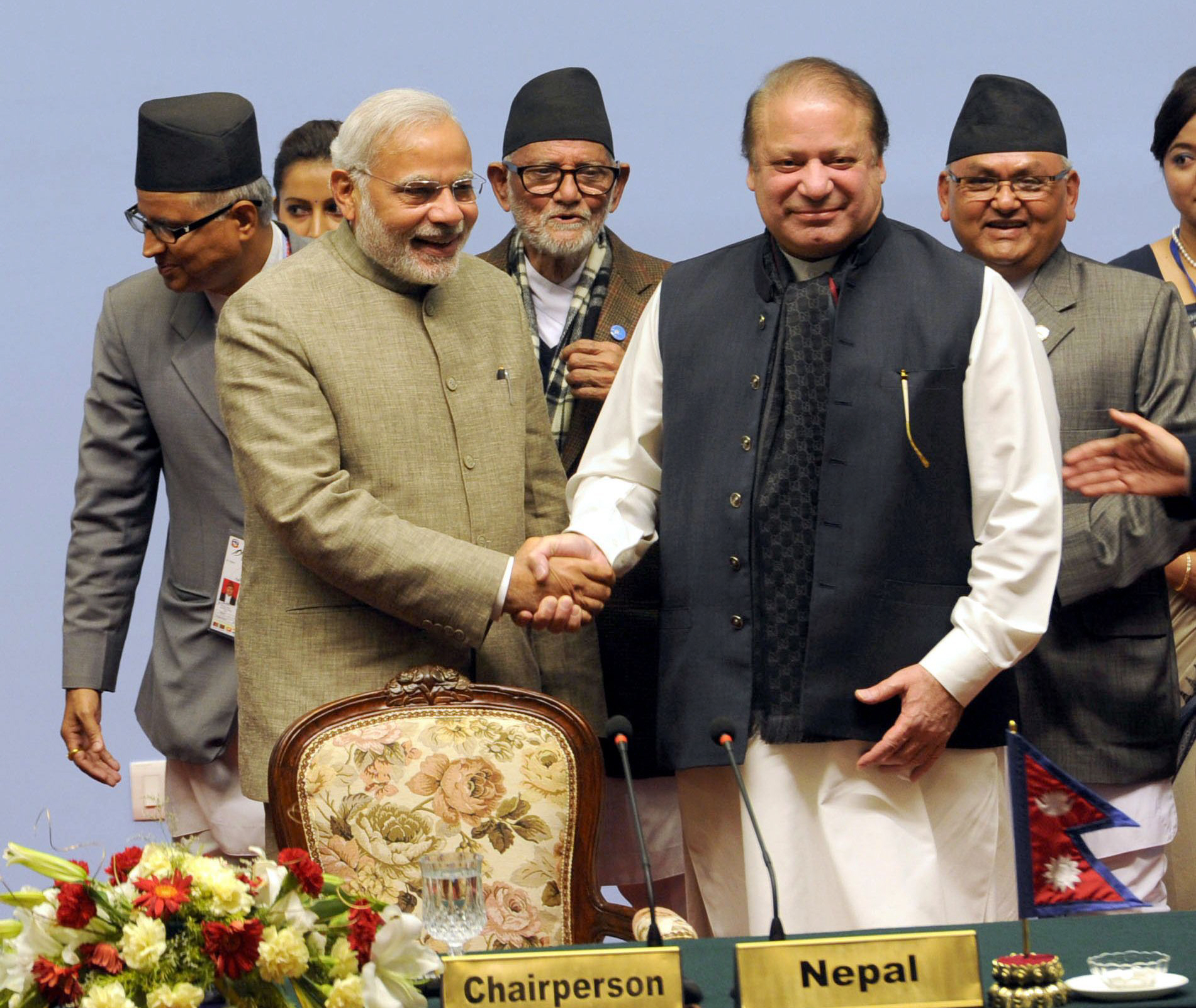 ---
In wake of recent escalation of tensions between the nuclear-arch rivals, India has officially pulled out of the upcoming South Asian Association for Regional Cooperation (Saarc) conference to be held in Islamabad.

"Regional cooperation and terror don't go together. India pulls out of Saarc summit in Islamabad," spokesperson for India's Ministry of External Affairs Vikas Swarup said in a statement.


Regional cooperation and terror don't go together. India pulls out of SAARC Summit in Islamabad pic.twitter.com/jabKoaBegJ

— Arindam Bagchi (@MEAIndia) September 27, 2016


"The Indian government has informed the current Saarc chair Nepal that increasing cross-border terrorist attacks in the region and growing interference in the internal affairs of member states by one country have created an environment that is not conducive to the successful holding of the 19th Saarc summit in Islamabad in November 2016," the communique added.

The Saarc group includes India, Pakistan, Nepal, the Maldives, Sri Lanka, Bhutan, Afghanistan and Bangladesh.

India's revocation of Indus Water Treaty will be considered an act of war: Aziz

Vowing to remain steadfast in its commitment to regional cooperation, the Indian government said it believed an atmosphere "free of terror" was the only way to move forward.

"In the prevailing circumstances the government of India is unable to participate in the proposed summit in Islamabad. We also understand that some other Saarc member states have also conveyed their reservation about attending the Islamabad summit in November 2016."

The announcement came hours after Indian Foreign Secretary S Jaishankar claimed that two guides from Muzaffarabad facilitated attackers who killed 18 Indian army men in earlier this month in Kashmir's Uri sector.

The assault, in which four commando-style gunmen burst into the brigade headquarters in Uri at 5:30 am (midnight GMT) on September 18, was among the deadliest in held Kashmir and has sharply ratcheted up tension between the nuclear-armed rivals.

Two Muzaffarabad guides facilitated Uri attack, claims India

In a knee-jerk reaction to the attack on the brigade headquarters, India's civil and military leaders squarely blamed Pakistan with media commentators calling for a military response. Pakistan, however, dismissed the Indian allegations as 'baseless and unwarranted'.

The two neighbours have been at odds since July 8 when a populist Kashmiri rebel leader Burhan Muzaffar Wani was killed by Indian forces. At least 100 demonstrators have so far been killed due to the occupied military's indiscriminate use of force against Kashmiri masses.

India's withdrawal unfortunate: Foreign Office

In response, the Foreign Office termed India's withdrawal as "unfortunate".


September 27, 2016
COMMENTS (19)
Comments are moderated and generally will be posted if they are on-topic and not abusive.
For more information, please see our Comments FAQ