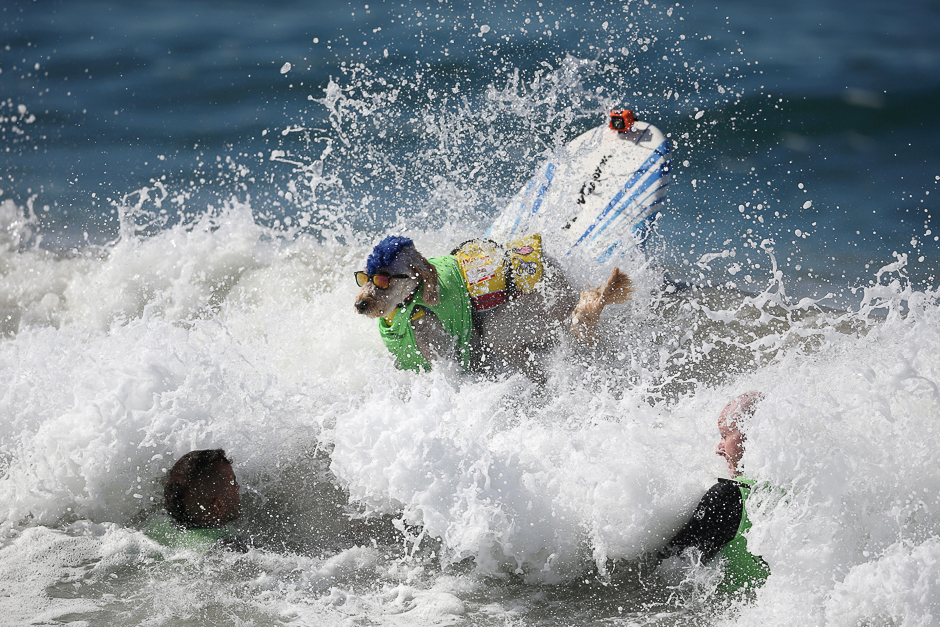 ---
With wagging tails and sunny spells, more than 60 dogs braved the waves during the eighth annual Surf City Surf Dog competition at Huntington Beach, California.

Dogs and their owners came from as far away as Australia and Brazil to compete in California on Sunday, with more than 2,000 spectators, as the pets wore life jackets and tried to avoid wiping out in the unusually high waves. The competition not only shows off canine surf skills, but also aims to raise funds for nonprofit rescue groups.

The dogs were judged on a variety of skills, including the length of their ride and their confidence on the board while they competed individually or in tandem with their owner. Owners now invest in high performance wetsuits and custom-designed longboards to give their charges an edge, and spend hours training to improve their technique.

These pictures are proof that man's best friend can not only fetch, run, climb and swim; but can even catch a wave on a surfboard.