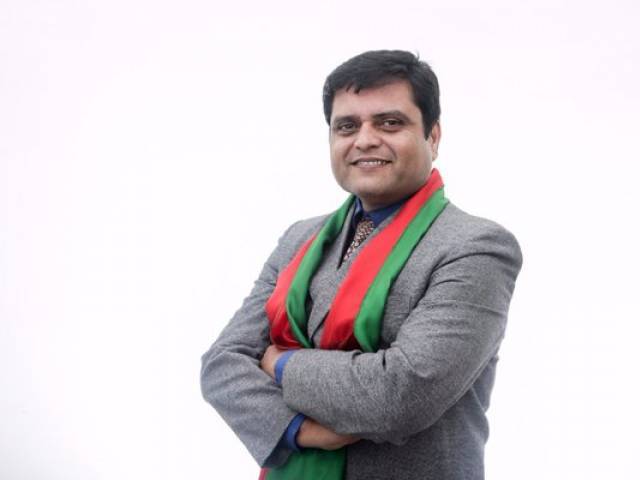 ---
KARACHI: Muttahida Qaumi Movement-Pakistan's Central Executive Committee member Amjadullah Khan on Monday resigned from his position saying he will not take orders from Farooq Sattar.

Amjadullah joined MQM after having quit Pakistan Tehreek-e-Insaf. Earlier on April 7, Amjadullah had announced to withdraw in favour of Kamal Malik, the MQM candidate in NA-245 by-polls in Karachi just the night before the election. He had cited PTI's neglect for his campaign as the reason for his withdrawal.

The next day, MQM's Kamal Malick bagged 39,597 votes to secure the constituency, while his closest rival, Pakistan Peoples Party's (PPP) Shahid Hussain, mustered just 3,116 votes.

MQM-Pakistan disowns Nadeem Nusrat, others

On September 20, the MQM-Pakistan completely divorced itself from all those members, who were living in London and said to be opposing the exclusion of Altaf Hussain from the party and removed them of the Rabita Committee.

Nadeem Nusrat, Mustafa Azizabadi, Wasay Jalil and Qasim Ali Raza were excluded from the party following a statement by Nadeem Nusrat who had said "the MQM was nothing without Altaf Hussain", rejecting the so-called "minus-one formula".

PTI candidate withdraws from NA-245 by-polls, joins MQM

The divisions occurred after the party's founder uttered a hate speech against the state and its institutions on August 23 and reportedly incited his supporters to launch an attack on televisions stations in the city.

Senior MQM leader Farooq Sattar subsequently announced that the party had distanced itself from Altaf and that all decisions and policies of the party will be carved out from Pakistan.
COMMENTS (2)
Comments are moderated and generally will be posted if they are on-topic and not abusive.
For more information, please see our Comments FAQ