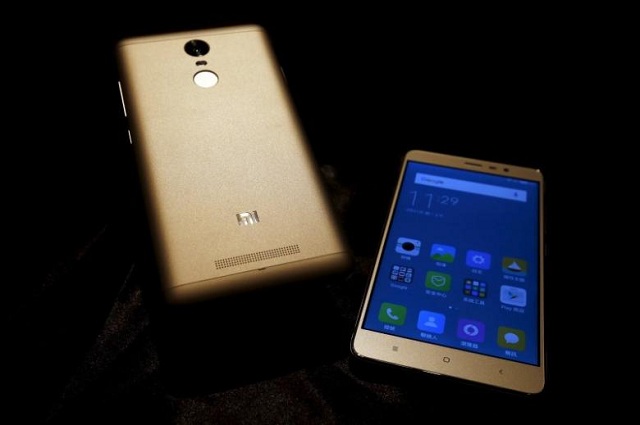 ---
For years now, Xiaomi has been eyeing the US market. Many thought the company was about to take the plunge when it hired Hugo Barra, formerly Android product spokesperson at Google, back in 2013. But three years later, the company still has only a tiny presence in the US. And with growth not looking great on the home front, outsiders are increasingly wondering whether the US might be the answer to Xiaomi's prayers.

It might be, but not in the way many people are expecting.

Why it won't be smartphones

Xiaomi is going to launch a smartphone in the US for the first time this fall (probably October). I've already written quite a bit about what it would take for Xiaomi to achieve success in the US smartphone market, and what that success might look like. But long story short, even in the most optimistic scenarios, it's hard to imagine Xiaomi doing much more than carving out a small niche as an Android bit-player in the US. The demand for low-cost smartphones just isn't that high, and even among consumers looking to cut costs, Xiaomi has no brand recognition and faces a lot of stiff competition (including from some of the same Chinese companies hurting its smartphone sales numbers back in China).

Xiaomi enters laptop market with $750 MacBook Air clone

That's not to say Xiaomi won't make money selling phones in the US, but let's put things into perspective: Apple and Samsung are the only companies that have double-digit shares of the US smartphone market, which they collectively control over 70 percent of. So even if Xiaomi was somehow able to fight its way into third place (which is pretty improbable), it would still be looking at less than a ten percent share of the US market. Ten percent of a US$55 billion market would be nothing to sneeze at, of course. But Xiaomi's very unlikely to get to ten percent in the US anytime soon. Even four or five percent seems like a very optimistic short term goal.

To understand what a Xiaomi success in the US might look like, it's important to understand what the company has lost in China. Going by Statista numbers for overall market value, and comparing early 2015 and mid-2016 Xiaomi data, Xiaomi's 12.5 percent share of the market in 2015 was worth about US$14.5 billion, whereas its 9.5 percent share of the 2016 market is worth about US$12.5 billion. So even if we don't account for the fact that China's smartphone market grew significantly over that time, Xiaomi would still need to grab more than US$2 billion (or about 4 percent) of the US smartphone market to make up for that hole. And frankly, Xiaomi getting that big a slice of the US market in the next few years is very unlikely.

What else has Xiaomi got?

If smartphones aren't going to save Xiaomi, then the company needs to look at what else it has in its arsenal. The good news is that there's good news there… if the company can actually get itself up and running quickly in the US.

Americans may not be particularly interested in low-cost smartphones, but many are interested in saving a bit of money when it comes to less essential gadgets like action cameras, drones, and smart home systems. Xiaomi already makes all of those things. They're pretty good quality, and they cost less than what major players in the US are charging. This could be a major opportunity.

How Xiaomi installs apps without telling you

Consider, for example, the American action camera market. This is dominated by GoPro, a US$2.5 billion company. Xiaomi already has a competitor with its Yi 4K camera, which even Wired grudgingly admitted is "the better buy for most consumers" when compared with the equivalent GoPro. The Yi 4K is available in the US on Amazon, but it doesn't have anything like GoPro's presence. You'll never find it in a retail store (whereas the GoPro and GoPro accessories are available in virtually every outdoor equipment and sports shop in the US). Heck, you won't even find it in Xiaomi's US store. If Xiaomi could make the Yi camera more visible and up its marketing game in action sports circles, it's not at all inconceivable that it might be able to take a significant chunk of GoPro's market, as well as stealing away market share from the other minor players in the action cam market.

Unlike its smartphones, which simply aren't a good fit for the US market's demands, the Yi camera's biggest problem is simply that most of its American target demo has never even heard of it.

(And yes, the Yi camera is actually produced by a separate company, not Xiaomi itself. It's one of what Xiaomi calls its "ecosystem companies." Xiaomi may need to lean heavily on these to grab up market share in the US, and it wouldn't be unwise to acquire several of them wholesale).

Drones are another consumer gadget market where Xiaomi's pricing might give it an advantage if it actually marketed its products in the US. The company recently launched a 4K camera drone that retails for around US$500 – way less than what you'd pay for a comparable drone like DJI's Phantom 4. And again, Western tech reviewers have suggested the thing is actually pretty good. It's not available in the US at all, but if it were, it would stand an excellent chance of grabbing a significant share of a rapidly-growing market.

The smart home market is probably more of a long-term play, as Xiaomi's current offerings aren't all relevant to Americans. Its smart air filter, for example, may only cost US$100, but with relatively little pollution in most parts of the US, it's hard to see many American consumers bothering with it. But the US smart home market is worth US$9 billion, and it's expected to more than double by 2020. Many Americans are interested in smart home gadgets but have held off because of insular ecosystems and high device costs. Xiaomi could probably carve itself a nice niche in the market simply by offering, through its "ecosystem companies," a broad swath of smart gadgets that work well together and that don't cost an absolute fortune to install.

Xiaomi clarifies not banned by PTA, sets to launch smartphones soon

Xiaomi's Xiaoyi smart camera, for example, costs just US$22. Compare that to the mainstream Nest security cam in the US (which costs US$200 per camera) and it's not difficult to see how Xiaomi could appeal to consumers who'd like to set up a home security system (for example) without having to take out a loan first. However, the Xiaoyi camera isn't currently available in the US.

TL;DR

Xiaomi isn't going to make up its China smartphone losses with US smartphone sales. But it could help make up the difference by grabbing up market share in several smart gadget sectors where (unlike in smartphones) many consumers may see its lower prices as a genuine selling point rather than just a sign of lower quality. To accomplish this, however, Xiaomi will need to make these gadgets much more easily available for purchase in the US, and it will have to put some real effort into marketing them so that American consumers actually know they exist.

This article originally appeared on Tech in Asia.