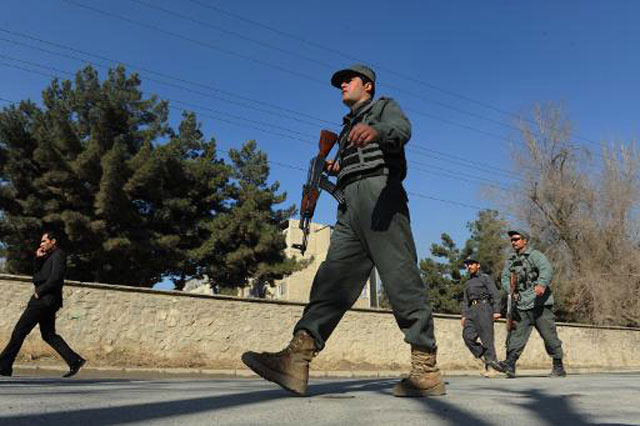 ---
ISLAMABAD: A senior leader of a Pakistani Taliban group was killed in Afghanistan's Paktika province on Saturday, the group's sources said.

Azam Tariq (real name Raees Khan) was among the four Taliban leaders killed in an operation by Afghan security forces late Saturday. Sources said Azam's son was also among the dead.

Security sources also confirmed to journalists in the tribal region that the leader was killed.

The slain leader had earlier served as the spokesperson for the banned Tehreek-e-Taliban Pakistan (TTP), and was currently working as spokesperson of the Mehsud Taliban faction led by Khan Sayed 'Sajna'.

Afghan peace deal with warlord an 'encouraging' step

According to sources, majority of Sajna group members live in Paktika province, after they crossed Afghanistan in the wake of military operations in Waziristan tribal region. In June this year, Hakimullah Mehsud's brother and uncle surrendered to the authorities in Kurram Agency after returning from the Afghan province.

Tribal sources, earlier, told The Express Tribune that a splinter, Hakimullah Group, was behind the handover of family members of the slain leader "under an arrangement" with the authorities. Hakikmullah group has neither parted ways with Maulvi Fazalullah's TTP nor the latter disowned it, and its members are believed to have been living in Paktika province.

A senior leader of the group, Janat Khan alias Zabal, was the main character behind the campaign to encourage Mehsud return home. Zabal was killed along his guard in Paktika in April this year by unidentified people. He played a key role to convince many Mehsud militants to return to a peaceful life, a source familiar with his initiative said.

Taliban faced a serious rift following the death of Hakimullah in November 2013 with Taliban sources saying nearly 200 fighters were killed in clashes between the supporters of rival commanders, i.e. Sheharyar Mehsud and Khan Said 'Sajna'.
COMMENTS (3)
Comments are moderated and generally will be posted if they are on-topic and not abusive.
For more information, please see our Comments FAQ