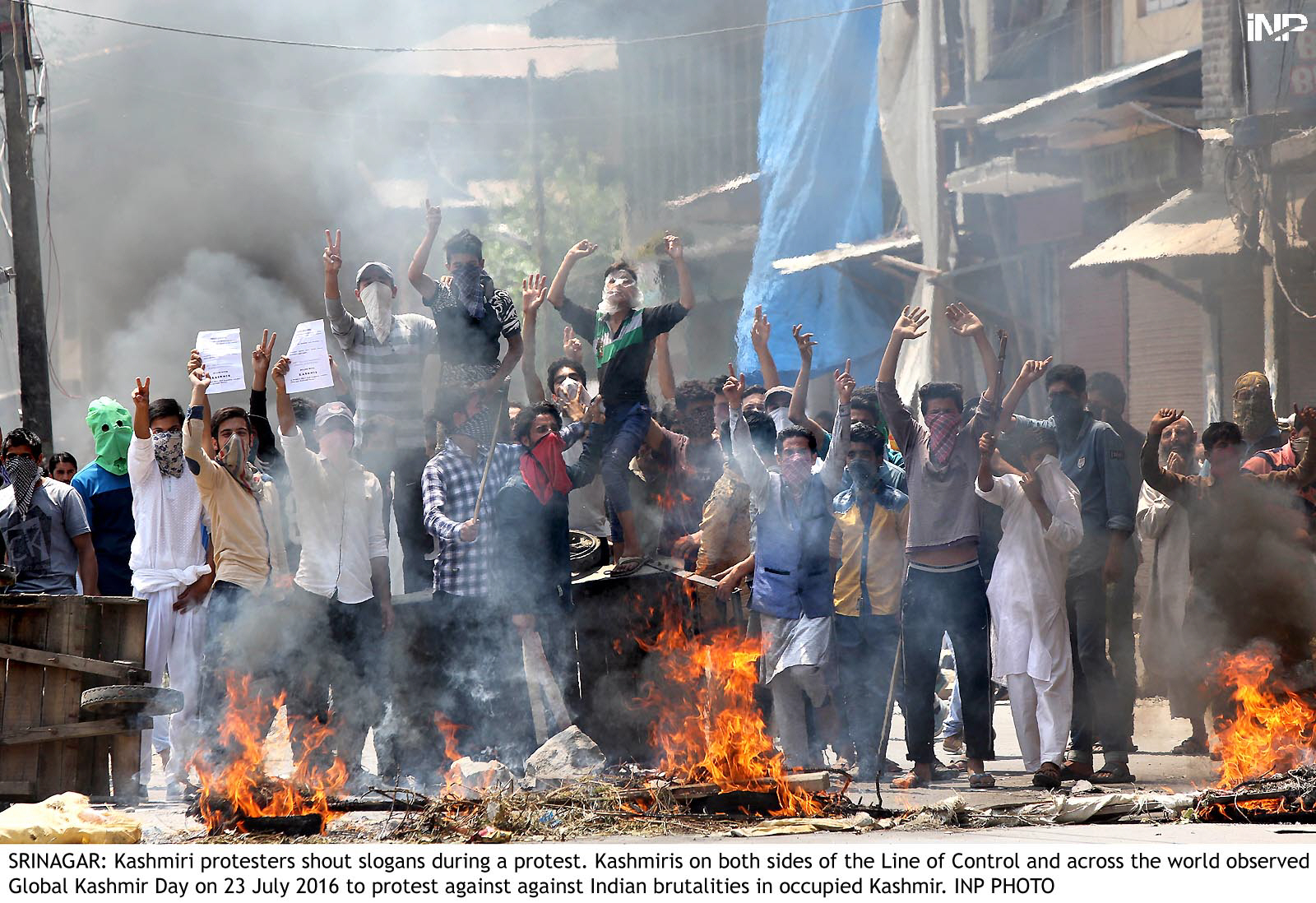 ---
Pakistan on Sunday said that as an act of desperation, India was trying to distract world attention from the atrocities perpetrated by its occupation forces in Indian Occupied Kashmir (IoK) against innocent and defenceless Kashmiris, including children and women.

Tanks and guns won't stop Kashmir struggle, says Imran

"These atrocities have intensified since the extra-judicial killing of Kashmiri youth leader Burhan Muzaffar Wani in July this year. In the last seventy-five days, Indian occupation forces have brutally martyred more than 100 Kashmiris, blinded hundreds and injured thousands," Foreign Office spokesperson said in response to queries regarding Prime Minister Modi's address in Kerala in which he tried to malign Pakistan.

He said that it was unfortunate that Indian leadership continued to indulge in a well thought out vilification campaign against Pakistan by making provocative statements and baseless accusations. Such irresponsible display of behaviour at the highest political level is regrettable, he remarked.

Uri assault may be a reaction of atrocities in Kashmir: Nawaz

The spokesperson pointed out that the international community had taken notice of these blatant human rights violations, with concerns expressed by several countries as well as UN and OIC. There are increasing demands of independent investigations and fact finding missions to be sent to IoK, he added.

Moreover, he said while India had cast aspersions on Pakistan, it continued to sponsor terrorism in Pakistan directly through its state apparatus.

Nawaz demands UN-led probe into Kashmir abuses

"The arrest and confession statements of a serving Indian Navy officer and intelligence operative, Kulbhushan Yadav, reveal beyond a shadow of doubt as to how India fuels terrorist activities in various parts of Pakistan, including Balochistan and Fata," the spokesperson added.
COMMENTS (3)
Comments are moderated and generally will be posted if they are on-topic and not abusive.
For more information, please see our Comments FAQ