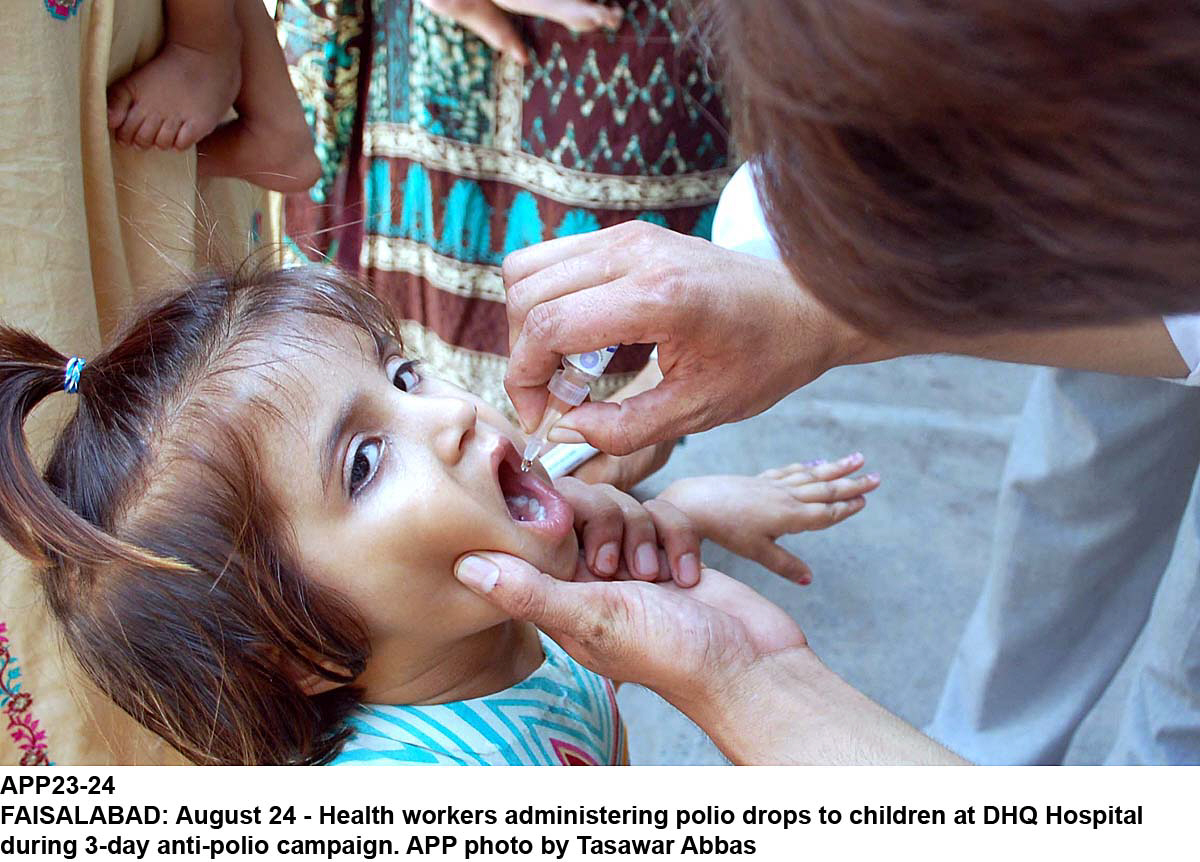 ---
PESHAWAR: Hundreds of children in district Hangu were left unvaccinated against poliovirus after female teachers refused to participate in a drive held last month. The teachers cited 'threat to their lives' as a major reason for failing to show up during the campaign.

Official sources in district Hangu's health department said female teachers were trained for the exercise but they did not reach their respective health facilities to collect the vaccine. When contacted, they refused to inoculate children against the crippling virus on the pretext of threat to lives.

They said the refusal caused serious problems for authorities in carrying out the anti-polio drive as the staff members refused at the eleventh hour and the officials concerned had no alternative to fill the space. As a result, hundreds of children could not be administered polio drops.

"Not only militancy but we also have serious sectarian issue in the district and since Muharram is round the corner, people from the Sunni dominated areas refuse to take part in drives being carried out in Shia dominated areas," Hangu District Health Officer Dr Zia-Ur-Rehman told The Express Tribune.

He said he had not taken action against the teachers despite the fact that the district executive officer had ordered to take action against those refusing to take part in anti-polio drives.

When contacted, District Education Officer Zubaida Khattak said they imposed penalty on staff members who would not perform their duties accordingly. 'But this time around, it was something really difficult for us to manage and we have initiated departmental action against the female teachers.'

She said some 54 teachers had refused to participate in the campaign. However, she completely denied security concerns adding that every single team was accompanied by police and all the staff members were carrying out the campaign in their respective union councils.

"We don't dispatch teams to unfamiliar areas and this [sectarian issues] should not be an excuse. We do not accept it and I doubt someone is behind this [collective refusal]," Khattak told The Express Tribune.

Published in The Express Tribune, September 25th, 2016.
COMMENTS
Comments are moderated and generally will be posted if they are on-topic and not abusive.
For more information, please see our Comments FAQ