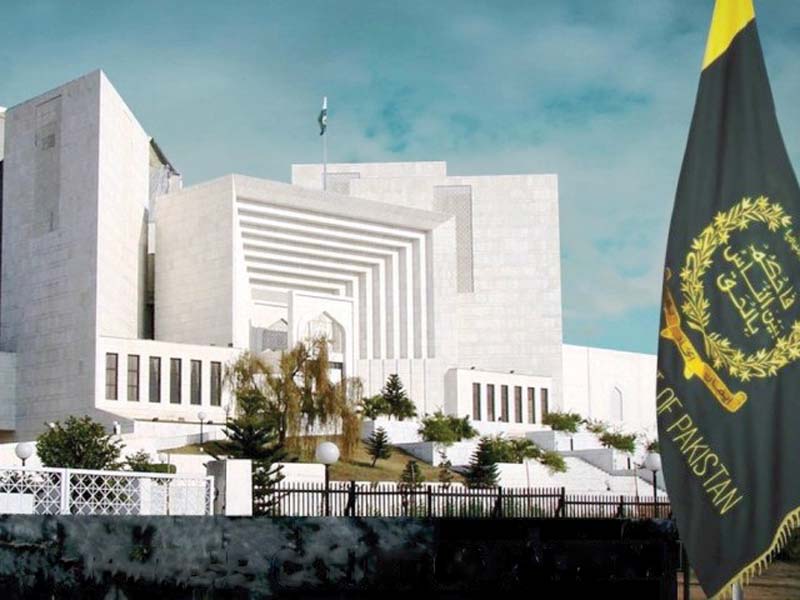 ---
ISLAMABAD: The Supreme Court has given a temporary reprieve to a mentally challenged man by suspending his execution for a week amid an outcry by human rights groups to stop the hanging.

A three-judge bench, headed by Chief Justice of Pakistan Anwar Zaheer Jamali, on Monday took up Safia Bano's appeal for halting the execution of her husband, Imdad, who has been declared insane by doctors.

Despite being diagnosed with schizophrenia, Imdad Ali was supposed to have been executed at 5:30am today (Tuesday) in Vehari prison.

Earlier, Human Rights Watch urged Pakistan to halt the hanging, saying the execution would violate the country's international legal obligations.

Ali, who is about 50 years old, was sentenced to death for the murder of a religious cleric in 2002.

Mahmood A Sheikh advocate, Advocate on Record (AoR) in the case, told The Express Tribune that they had requested early hearing of the case. Syed Iqbal Hussain Gilani, counsel for the applicant, appeared before the bench. The CJP heard the matter in his chamber.

AoR Sheikh said that the chief justice has temporarily suspended the execution to further examine the matter. He argued that an insane person cannot be executed under the law. The date of the next hearing of the case will be set later.

HRW opposes the death penalty in all circumstances, its country representative Saroop Ijaz told AFP.

"But in this case it also violates Pakistan's international legal obligations," Ijaz said, referring to the Convention on the Rights of Persons with Disabilities which Islamabad ratified in 2011.

"Imdad (Ali) has no insight into his punishment or condition or the idea of penalty. Executing someone who does not understand the punishment he or she is being awarded is simply harrowing and serves no criminal justice aim."

Separately, a psychiatrist who examined Ali over several years and declared him insane in 2012 had said he was shocked at the news of his impending execution. "He is a declared insane person," said Tahir Feroze Khan. "To hear about his death warrant is shocking news for me."

Published in The Express Tribune, September 20th, 2016.
COMMENTS
Comments are moderated and generally will be posted if they are on-topic and not abusive.
For more information, please see our Comments FAQ