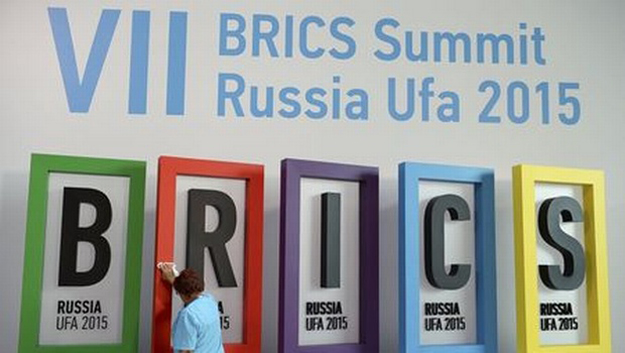 ---
ISLAMABAD: Pakistan has witnessed a fourfold increase in its scientific productivity in the past decade surging from approximately 2,000 articles per year in 2006 to more than 9,000 articles in 2015, placing its highly cited papers among the BRIC (Brazil, Russia, India and China).

In its report, Pakistan: Another BRIC in the Wall, Thomson Reuters compared Pakistan with the BRIC countries and the impact of its research from 2005-2015. The report has been carried out by Iulian Herciu, the key account manager for the UAE, a few other Gulf countries and Pakistan.

Findings

The report states that in the last 10 years Pakistan has emerged as the country with the highest percentage of highly cited papers in comparison with the BRIC countries, although the percentage of articles in the top 10 per cent most cited has seen large fluctuations. "In other words, despite facing substantial economic challenges, Pakistan research and development environment's most influential research was not affected," it states.




Interestingly, the report maintains that "although from productivity perspective the comparison shows a huge difference, using contextual indicators we will see that Pakistan can be benchmarked with emerging and dynamic countries as those of the BRIC group."

'Pakistan needs to set up more research institutes'

Pak vs BRIC

The report denotes that in 2012, in the category normalised citation impact (CNCI), Pakistan was higher than all BRIC countries besides, the percentages of documents cited and the percentage of highly cited papers are also greater.

As per data, the total percentage of documents by all the BRIC countries cited during 2006-2015 is 59.73 per cent while it was 62.27 per cent for Pakistan alone. Similarly, percentage of BRIC's highly cited papers during the same period was 0.57 per cent while it was 0.71 per cent in Pakistan's case.

Subject area

When compared with six major fields of sciences, Pakistan has the best CNCI in engineering and technology, showing focus on applied research. The data on natural sciences shows a steady increase while medical and health sciences have witnessed large fluctuations.

The humanities group has witnessed a steep slope in 2015 after soaring way higher in 2014. The group of agricultural sciences has hit a rock-bottom in 2015 compared to BRIC countries.

Natural sciences documents have been cited 34,538 times followed by medical and health sciences with 15,973 times while humanities with the lowest citations.

Six Pakistani universities among world's top 700 institutes

Report findings opposed

Educationist and physicist Pervez Hoodbhoy refused to buy the claims of the report, saying the results of the report were counter-intuitive and flatly contradict with what one daily observed and experiences inside any Pakistani university.

Another Pakistani theoretical physicist with a doctorate from the Massachusetts Institute of Technology, Amer Iqbal, also criticised the findings of the report, stating that "highly cited is not always the same as highly influential".

Published in The Express Tribune, September 19th, 2016.