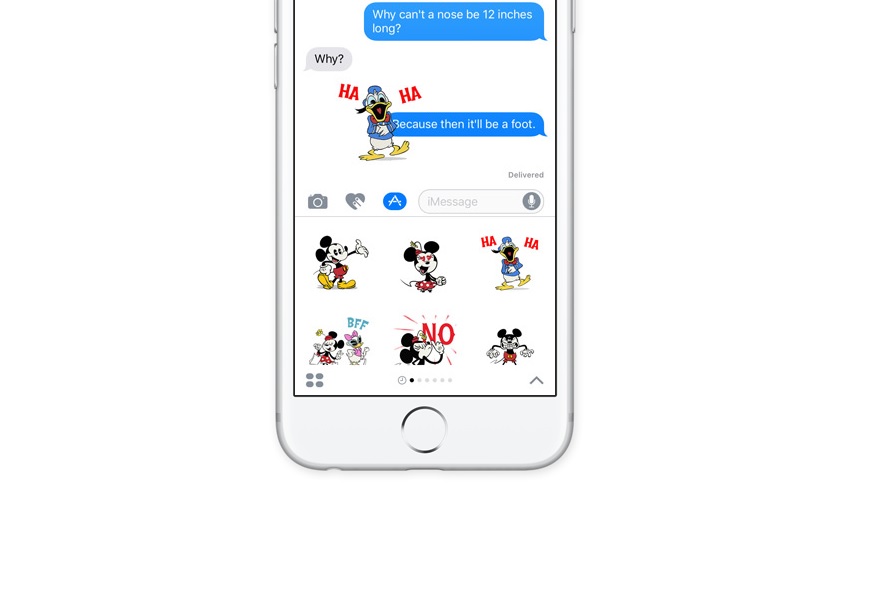 ---
Apple just released its latest mobile operating software iOS10 which has added a bunch of new features that vastly increase the iPhone's functionality.

Apple's dedicated messaging platform, iMessage, has also been revamped which now makes it possible to send apps, effects and stickers using the messenger.

Here is a guide on how to use the 7 latest features on iMessage.

1) iMessage Apps

The new extension added by Apple to its messaging software allows users to interact with other apps directly within iMessage. These apps fall into two categories; those that allow access to other app features directly within 'Messages' and apps that add functionality to the iMessage such as sticker apps.

It should be noted that 'Messages' is the name of the application on Mac and iOS whereas iMessage is Apple's messaging service, accessed through the 'Messages' app. Apps can be accessed by tapping the App Store icon in the lower left corner of the application, which shows a list of apps that you have installed.




To add apps, users need to access the App Store by hitting the icon next to the text box in 'Messages'. By tapping the four-dot icon in the bottom left corner and hitting "+ Store" users will reach the iMessage App store where they can download standalone iMessage apps and stickers and can manage iPhone apps that provide iMessage app support. Apps that provide iMessage support can directly be added from that Apple App Store as well.

6 takeaways from Apple's media event

However, most of the apps are available only in the iMessage app store and have to be installed. Users can find top free and paid apps by scrolling down in the dedicated app store.

2) Stickers

After adding stickers to the messaging app users can access them from the app selection page and tapping on the sticker app of their choice. Users can then simply tap on the sticker, which will be added to the conversation or they can drag and place the sticker in the middle of the conversation history. The latter option allows users to annotate text, photos, or other stickers that have been sent in the past.

Most recently used stickers are collected in the 'Recent' section of iMessage app selection window.

3) iMessage Effects




Another new feature Apple has added in the update is the option to send messages with effects. These include effects such as having the message to inflate, appear in a shower of balloons, or be hidden by invisible ink. To use this new option users should type their message and then tap and hold (3D touch) the send button which will open a list of various effects.

4) Handwriting

iOS users can now send hand written messages directly in the messaging app. This is more of a hidden feature as it requires the phone to be in a horizontal position which allows the handwriting interface to appear. Apple has also included pre-made messages that users can send.

5) Digital Touch

This is something Apple borrowed from its Apple Watch interface. The option allows users to send instant messages such as taps, quick squiggly drawings, and hearts by tapping the heart icon next to the text box. Apple had also taken the option a step further by allowing users to import photos to draw on similar to what is seen on Snapchat.

6) Emoji




The new emoji option automatically identifies words with equivalent emojis. All users need to do is type in a message and then hit the emoji button which will replace words with emojis. This ends the needs to surf for each emoji saving a lot of time.

7) Tapback

This is something Apple borrowed from Facebook where users can quickly respond to a message by double clicking on it which opens six icons allowing users to heart, thumbs up, or thumbs down a message.

Apple unveils new iPhones, waterproof smartwatch

Apple's new additions to its messaging platform borrow features from different applications and integrate it into one single messaging client which could completely change the way we communicate.

This article originally appeared on The Verge.

Have something to add. Please share in the comment below.