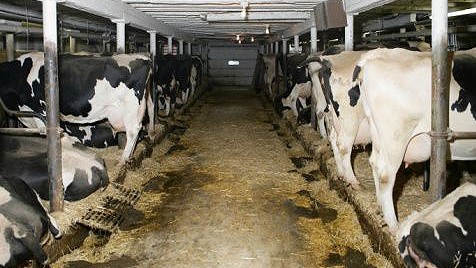 ---
KARACHI: Pakistan Dairy Association (PDA) Chairman Sarfaraz A Rahman, after meeting parliamentarians, has expressed hope that the government will not impose value added tax (VAT) on packaged milk products.

Speaking at a press conference here on Saturday, Rahman said that a PDA team met with Fauzia Wahab and others this week to discuss the imposition of VAT on the packaged milk industry, adding that hopefully the government would consider the stance of the dairy manufacturers. Replying to a question, he said that the PDA has been presenting its point of view on VAT, including a presentation to the International Monetary Fund, and "it is not like that the association has abruptly risen against VAT in its final stages."

Rahman said that the zerorated tax regime should continue for milk and dairy products because after the levy of VAT, prices of packaged milk would increase by at least 15 per cent. "If VAT is imposed on dairy products, prices of milk will increase along with prices of livestock. This will push up prices of all essential items as well," he added. Owing to the zero-rated tax regime for milk products, the dairy industry has invested over $1.5 billion in the country.

However, he said, the imposition of VAT would not only hamper further investment but would also affect livelihood of over one million people associated with the industry. PDA officials, representing different packaged milk companies, said that milk produced in Pakistan was of good quality and Pakistan could export a huge quantity to the neighbouring and Gulf countries.