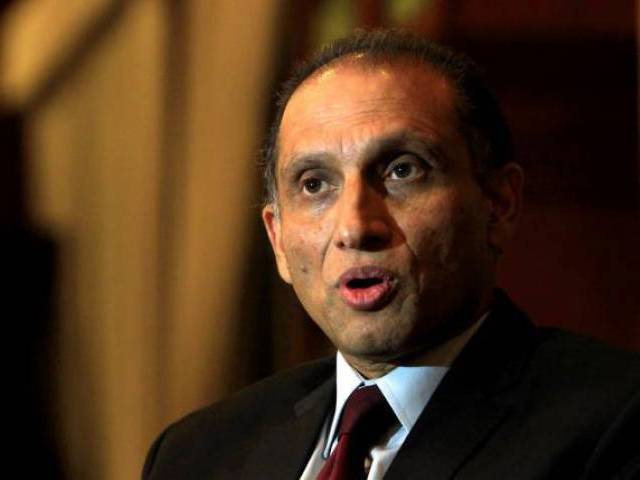 ---
Foreign Secretary Aizaz Ahmad Chaudhry said on Thursday that Pakistan is a responsible nuclear state and its nuclear assets are safe from terrorists.

"Pakistan's nuclear assets are safe and regularised by an autonomous body which is the Pakistan Nuclear Regulatory Authority," Chaudhry said while addressing a conference titled Assessing South Asia's Nuclear Security organised by the Centre for International Strategic Studies (CISS) in Islamabad.

The foreign secretary maintained that Islamabad was a staunch advocate of nuclear non-proliferation at the international level and believes in amicable solution of all disputes. "Pakistan has and will always abide by its commitments to international obligations as a nuclear power," Radio Pakistan quoted the foreign secretary as saying.

Belarus, Kazakhstan assure Pakistan of support for Nuclear Suppliers Group bid

Regarding the country's membership for the Nuclear Suppliers Group (NSG), Chaudhry said, "Pakistan qualifies for membership of the group and has mobilised the member countries for supporting the cause." He hoped that the political and commercial motives will not hinder Pakistan's membership for the NSG.

The foreign secretary advised the international community, particularly the United States, to shun discriminatory practices in the context of nuclear and defence ties as it jeopardises the stability of whole region. "Credible minimum deterrence remains our principle and as a sovereign country we take every step for the defence of our motherland if any strategic partnership or alliance threatens our security and regional stability."

Referring to the recent US-India defence deal, he said they have no comments on the bilateral relations of any country as long as they do not undermine the security and stability of the region. "As a peaceful country, Pakistan has always voiced its desire for strategic stability and urges all regional partners to utilise resources for economic development instead of furthering nuclearisation in the region that in turn usher insecurity in the region," Chaudhry upheld.

In the context of Pakistan's and India's bilateral relations, he said both countries need to bolster Confidence Building Measures (CBMs) to reach pragmatic solutions for their long standing disputes. "Belief in dialogue is the only way possible to keep relations at a positive trajectory," he said.