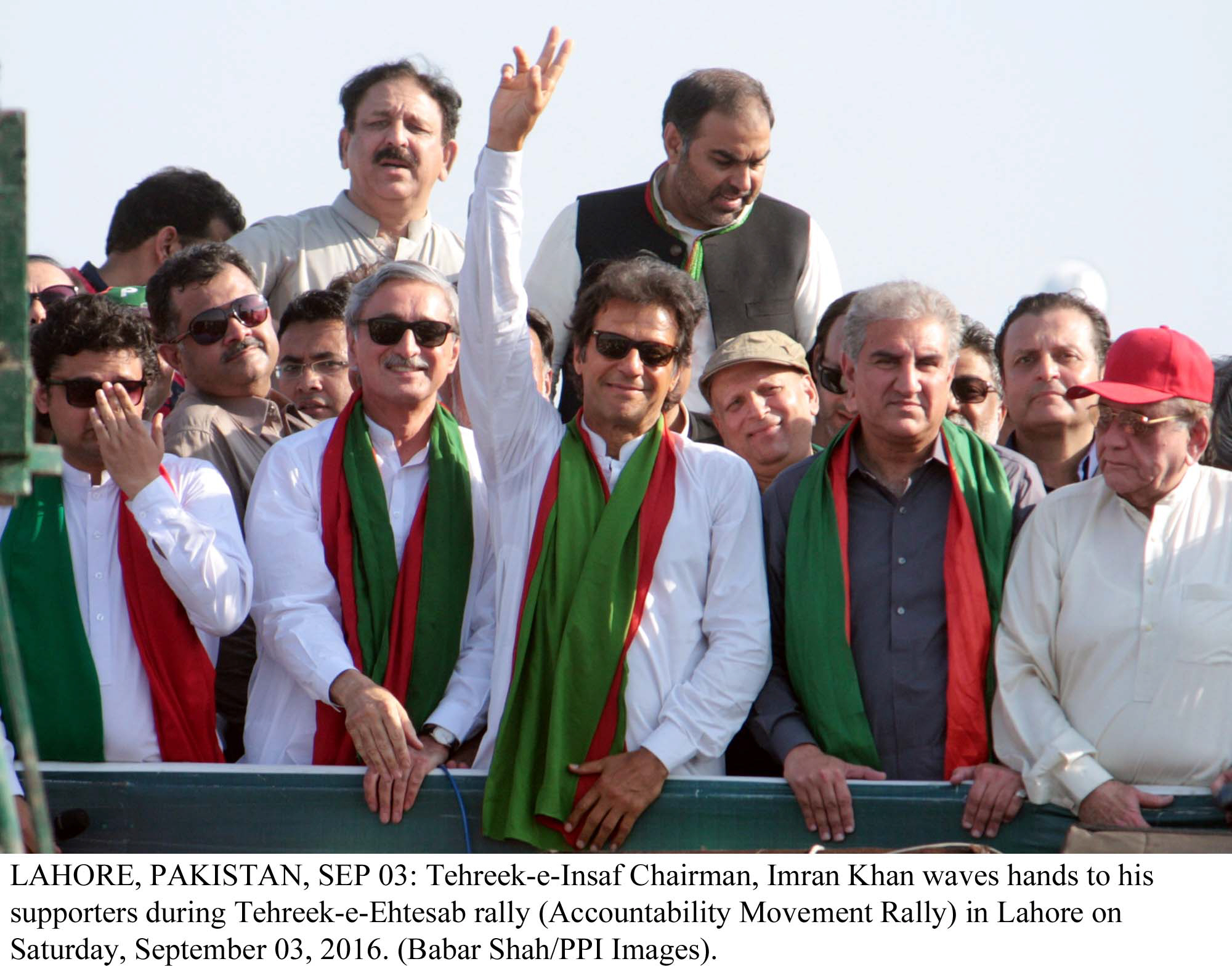 ---
LAHORE: Pakistan Tehreek-i-Insaf leaders have denied that the party is considering a change in the schedule of its march on Raiwind.

PTI chief Imran Khan had announced on Tuesday that the rally would take place on September 24. He had said earlier that his party would lead a march towards Prime Minister Nawaz Sharif's Raiwind residence if the government failed to respond to questions he had raised about Sharif's offshore wealth.

Speaking to The Express Tribune on Wednesday, PTI additional information secretary Faisal Javed said the march towards Raiwind would take place on the date announced by Khan. He said no matter what date was chosen the prime minister was likely to be out of the country when it would take place.

PTI Punjab information secretary Syed Sumsam Bukhari said the PTI workers were fully prepared for the march and would not be deterred by threats made by some PML-N leaders. "Threats of use of force will not scare us," he said.

Bukhari said the PTI's struggle was against corruption in the country. He said the people of Pakistan had decided that they would not rest till the rulers had been held accountable for their actions.

Bukhari alleged that the Sharifs' residence in Raiwind was being run on taxpayers' money. "The PML-N government has to answer for the Model Town killings as well as the Panama Papers controversy," he said.

Referring to provincial government spokesperson Zaeem Qadri's slip of tongue at a recent event, Bukhari said Qadri had spoken the truth when he said that the prime minister would be disqualified from the National Assembly within 90 days.

"The march towards Raiwind will change the course of politics in the country," said PTI central Punjab president Abdul Aleem Khan.

He said ruling party was in a fix since the announcement of the date for the march. He urged the party leaders to start a door-to-door campaign to mobilise support for the march.

Published in The Express Tribune, September 8th, 2016.
COMMENTS (3)
Comments are moderated and generally will be posted if they are on-topic and not abusive.
For more information, please see our Comments FAQ