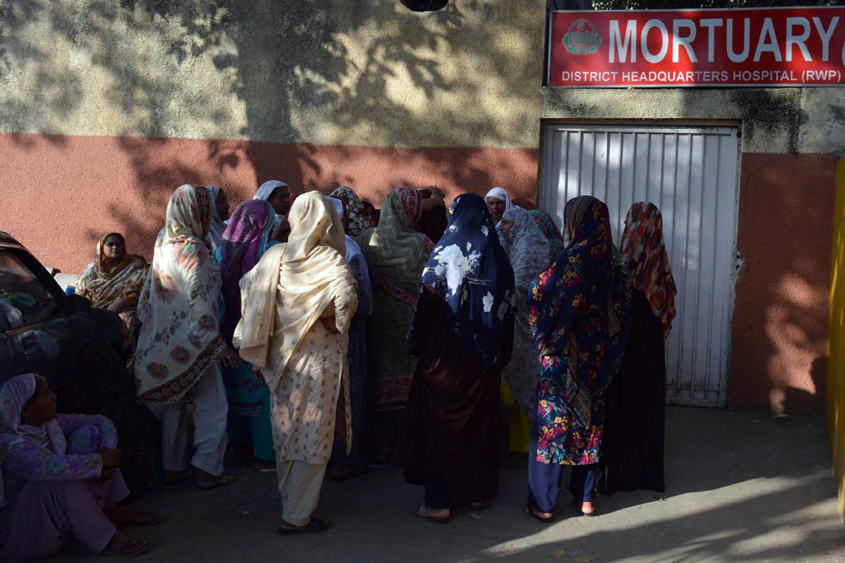 ---
RAWALPINDI: A bride was shot dead hours before tying the knot on Sunday, police and family sources told The Express Tribune.

The 27 years old woman (AB), was killed by her cousin before she could reach a marriage hall on Chakri Road where she was to tie the knot.

According to the sources, AB was on her way to the marriage hall after leaving a beauty salon in Ahmadabad. When her car reached near a college on Chakri Road, two motorcyclists intercepted the vehicle and one of them fired gunshots at the bride.

Two bullets hit her in the head and neck.

The suspected assailant was identified as Muhammad Zubair, son of the bride's paternal uncle.

Talking to media at the district headquarters hospital, Muhammad Faisal, brother of the woman, said that Zubair had shot dead his sister.

He said that the other attacker could not be identified.

Giving the reason behind the gruesome act, Faisal said Zubair was unhappy with them for giving his sister's hand to a man who's family did not have good relations with his family.

But he told his uncle that he had no problem in giving his sister's hand to the groom's family.

Faisal said another of his sisters had been shot dead five years ago on the issue of marriage.

The Saddar Bairuni SHO Inspector Yar Muhammad confirmed to The Express Tribune the incident and said that the victim's and the killer's families belonged to Dhoke Sayedan.

The SHO said that the prime motive behind the murder was the feud between the girl's would-be in-laws and the killer's family.

He said that the police had received a written complaint and would register the murder case against the nominated person.

Published in The Express Tribune, September 5th, 2016.
COMMENTS
Comments are moderated and generally will be posted if they are on-topic and not abusive.
For more information, please see our Comments FAQ