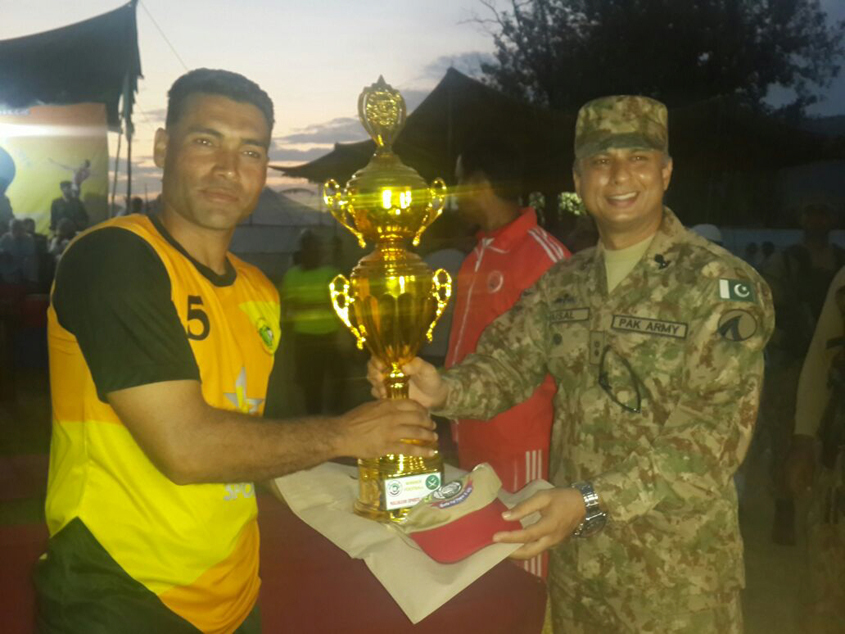 ---
MINGORA: Teams from Swat district won a series of football and volleyball tournaments at Malakand Sports Gala on Saturday.

The event was organised by the army in collaboration with the civil administrations of Buner and Malakand districts.

In the final match of football, the team from Swat won the title by defeating players of Buner district. The final match was played at Daggar Sports Club ground. The team from Swat defeated their opponents by scoring two goals.

Similarly, in the final match of volleyball, the team from Swat defeated a team from Lower Dir. The final match was played in Batkhela.

A large number of people attended the gala to show their support to participants.

Many of them lauded the steps taken by the army and civil administration for organising such tournaments to encourage young people in Malakand Division who are interested in sports.

Published in The Express Tribune, September 4th, 2016.