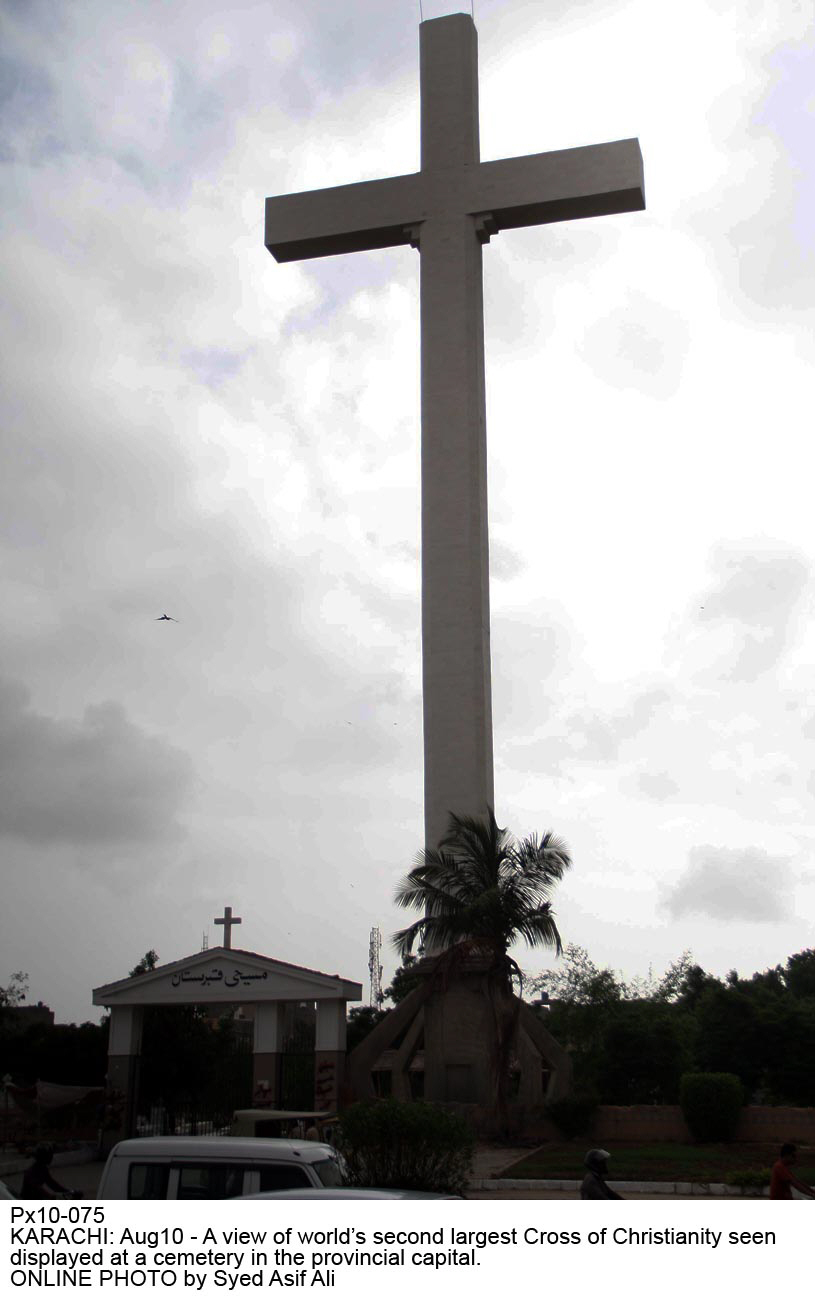 ---
LAHORE: All 46 people accused of attacking a church and houses of Christians in a neighbourhood near Sanda police station were exonerated by a court on Thursday over faulty investigation and prosecution.

A mob had attacked the Christian neighbourhood after accusing one of the residents of blasphemy.

In his 17-page judgement, Anti-Terrorism Court Judge Aaqib Nazir wrote that prosecution had failed to prove charges against the accused.

The judge ordered release of Liaqat, one of the accused who had been in police custody, the judge said. Muhammad Intizar, another accused, was declared proclaimed offender as he did not turn up before the court. During investigation, 21 nominated suspects were declared innocent while the rest were set free by the court.

According to the FIR, registered under Section 295, 295-A, 436, 452, 395, 353, 337-F1, 337-A1 and 148 of Pakistan Penal Code (PPC) and sections of the Anti-Terrorism Act on the complaint of a police official on May 24, 2015, nearly 800 people had broken the gate of Saint Joseph Church in Dhup Sari and ransacked the building. The FIR said they had also attacked neighbouring houses of Christian residents and stolen and destroyed personal belongings.

Operations DIG Haider Ashraf and Millat Park SHO Naveed Akmal were injured in the incident.

The judge noted that police had committed some serious blunders in the investigation and that no one from the aggrieved community had appeared before the court.

Two Christian witnesses had appeared before the court. They vouched for the accused and denied their involvement in the incident.

The court was informed that police had nominated one Muhammad Maalik who died in 1986. Two prosecution witnesses - Constable Mumtaz Hussain and Constable Arif Hussain - were declared hostile by the prosecution.  The DIG did not record a detailed statement before the court. He named only one of the accused but could not recognise him when shown his picture.

Subs inspector Anees told the court the suspects had broken into the houses of Alamgir Masih and Saleem Masih and stolen household goods. Alamgir and Saleem said that no one had broken into their homes.

Advocate Nadim Anthony, a council member of the Human Rights Commission of Pakistan, criticised the judgment. He said it was the outcome of a faulty justice system.

"How a Christian can appear before court when he has no protection?" he said. "Christians and Ahmadis are the most vulnerable segments in our society and avoid recording statements against Muslims because they fear backlash." He said it was the responsibility of the state to ensure protection of witnesses and dispense justice regardless of religion.

"The same thing will happen with those behind the Joseph Colony arson," he said.

Published in The Express Tribune, September 2nd, 2016.