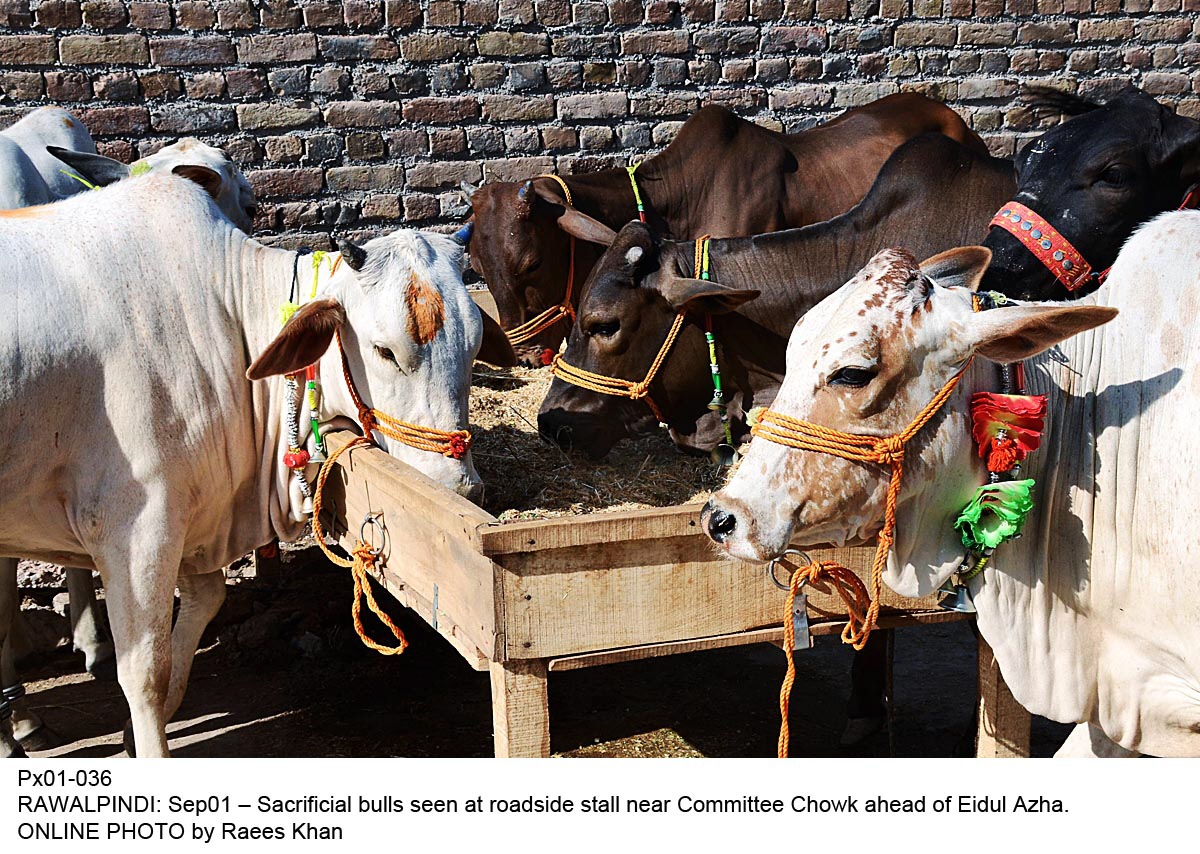 ---
RAWALPINDI/ LAHORE: "People should be cautious about Congo virus even if their animals appear to be healthy. Using a spray or removing ticks from an infected animal might not be enough," Bahalwalpur Rescue 1122 District Emergency Officer Asif Channar said on Thursday.

Speaking to The Express Tribune via phone, he advised people to use protective equipment such as gloves and masks while handling sacrificial animals.

He said people could get infected with Crimean-Congo Hemorrhagic Fever virus on being bitten by infected ticks or squashing these. He said a human could be infected if blood or a tissue from an infected animal came into contact with his cuts, grazed on the skin, or was splashed onto his eyes, nose or mouth.

Channar said most people were not aware of the hazard of being bitten by ticks. Ticks have been found in scalp and between toes of Congo fever patients.

Dr Alam Khan, a Congo fever patient at Karachi's Aga Khan Hospital, said laboratory tests had earlier diagnosed dengue fever only. "I came to Aga Khan Hospital where they immediately took me to an isolation ward," he said. "It is unfortunate that some labs are not following standard procedures… these are unable to diagnose Congo fever virus," he said.

Medical reports of Khan, acquired by The Express Tribune, confirmed that he had earlier been diagnosed with dengue fever. He said the government had been unable to locate the virus's origin. "Millions of sacrificial animals have already been brought to cities," he said.

The virus

The virus is transmitted mainly by Hyalomma ticks which have distinctive brown and white bands on their legs. These are known in South Africa as bont-legged ticks (Afrikaans: bontpootbosluise). The virus can remain in the ticks for long periods, and even pass through the eggs to infect the next generation of ticks.

Cattle and ostriches bitten by infected ticks do not develop disease, but virus can circulate in their blood for up to a week, after which they become immune to further infection. Non-infected ticks become infected if they feed on animals during this period.

At risk

Occupational groups such as herders, farmers, abattoir workers, veterinarians, animal health workers, hunters and persons informally slaughtering domestic or wild animals are at higher risk of infection. They often have exposure to ticks on the animals and in the animal environment, and also often have exposure to animal blood, tissues (for example during castration of calves, vaccination, notching or tagging of ears and slaughtering etc).

Healthcare workers attending to people suffering from Congo fever are also at risk of infection from needle-stick and splash exposures. There have been several instances of secondary spread of infection from patients to healthcare workers in Pakistan. This can occur through contact of broken skin, mucous membranes with blood or blood-tinged body fluids and wastes of a Congo fever patient, or via needle-stick injuries.

University of Veterinary and Animals Sciences Vice Chancellor Talat Pasha said the Livestock Department, which oversees the UVAS, was doing its best to prevent a Congo virus epidemic ahead of Eidul Azha. He said camps had been set up at city entrances and animals markets to vaccinate sacrificial animals against the virus.  "People should not panic. They should wear mask and gloves while slaughtering animals," he said.

Communicable Diseases Director Asim Altaf said the government had set up isolation wards at all public hospitals.

Published in The Express Tribune, September 2nd, 2016.
COMMENTS
Comments are moderated and generally will be posted if they are on-topic and not abusive.
For more information, please see our Comments FAQ