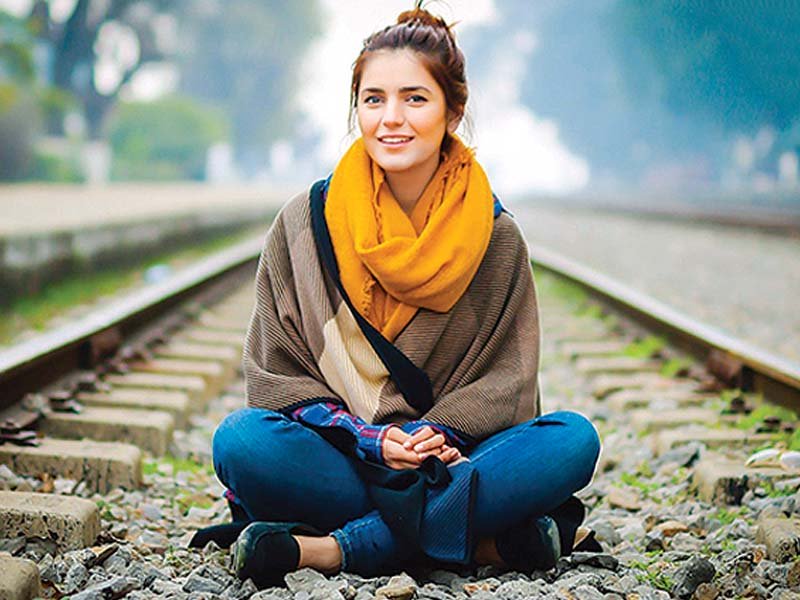 ---
Momina Mustehsan, the latest Coke Studio sensation, has taken the country by a storm. This New York-based Pakistani singer and songwriter, plays a round of Toss Up with us. Get to know her as she shares everything from her favourite book to chocolate, and thinks hard to share a special childhood memory

If you could meet anyone in the world, dead or alive, who would it be and what would you say to them?

My grandfather. He passed away before I was born, and I'd just like to get to know him.

If you were stranded on a desert island, what three items would you take with you?

I would take my cell phone, a tent that can be completely zipped up, and a fuzzy blanket.




Do you prefer Coca Cola or Pepsi?

That's easy, Coca Cola for sure!

Something you miss the most from childhood?

Living as a family. Now we are all spread out and hardly ever get time to be together or visit each other at the same time.

Are you usually late, early or right on time?

Right on time.

Tell me about your favourite book, magazine or comic?

I really liked The Forty Rules Of Love by Elif Shafak. There are a lot of deep understandings and messages in between the lines.

What is your all-time favourite chocolate?

Milk chocolates — I love Godiva and Lindt.

What do you do in your free time?

I cook.

What song is stuck in your head at this very moment?

All the songs from Coke Studio that have released so far!

Tell us about someone you really admire?

Amal Clooney.




If you could trade places with any other person for a week, famous or not famous, living or dead, real or fictional, with whom would it be?

Maleeha Lodhi, the Permanent Representative of Pakistan to the United Nations.

If you could be a superhero, what would you want your superpowers to be?

I'd love to be able to fly, swim, and dance (I clearly don't have these skills).

If someone wrote a biography about you, what do you think the title should be?

I hope I'm able to achieve and do enough in life to deserve a biography, which is worth drawing inspiration from.

If you only have six months to live, what would you do with your time?

Explore the parts of the world that I haven't so far.

What kind of people do you dislike?

I dislike hypocrites and people who lack ambition or purpose in life.

Be ugly and live-forever, or attractive and die in a year?

The latter!

Would you be willing to eat a bowl of crickets for $50,000?

Never!




If you could have anyone locked in a room tormented for a day, whom would you choose and how would you torment them?

Not one but four people: my parents and two brothers. I'd torment them by forcing them to spend time with me.

If you could wake up tomorrow in the body of someone else, whom would you pick and why?

I'd wake up as Nawaz Sharif, and resign as Prime Minister of Pakistan.

If you could be any Disney character, who would you be?

Esmeralda from The Hunchback of Notre Dame — she's brave, stands up against injustice, is independent, and kind.