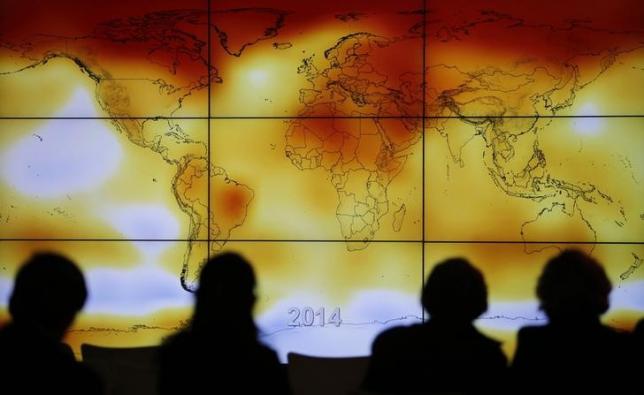 ---
KARACHI: Growing up we always heard that at least people don't sleep hungry in Pakistan, remarked Collective for Social Science founding member Haris Gazdar. "Well, it's a lie."

A recent national nutrition survey reveals that about one-third households in Pakistan have experienced hunger, he said, adding that this is also reiterated by the proportion of people living below the average caloric level.

"On average, 50% of people in the country are hungrier than they ought to be." However, the discussion around hunger is monopolised by classes that are not hungry, he added.

Gazdar was speaking at an event, 'Does Climate Change Worsen Hunger?' held at Habib University on Friday evening. The discussion pivoted around the need to include food security as a valid concern in the climate change debate.

"Many countries suffer from malnutrition, hunger, lack of food security and climate change but we never look at the issues together," said United Nations special rapporteur on right to food since June 2014 Dr Hilal Elver. Even during climate change negotiations, the issue of food security is never raised, she added.

One of the reasons why we fail to solve these issues is because we separate them and not look at them together, she said. "For instance, crops such as corn and maize are dedicated for the production of bio-fuel, which seeks to reduce the amount of carbon dioxide in the air. This solution to climate change adversely affects food security as about 40% of corn in the United States is used to produce bio-fuel," she pointed out.

Speaking about the importance of food security, she said that about 95% of hungry people are living in developing countries but malnutrition is present in every country.

Quality not just quantity

People often say is you are hungry you shouldn't question the quality of food you are fed, remarked Dr Elver. However, that is the one question that must be asked, she stressed.

Climate change affects agricultural activities not just in terms of quantity such as low yield but it leads to high concentration of carbon dioxide which affects the quality of food, pointed out Dr Elver.

Even 'climate smart agriculture' basically benefits corporations as it focuses on increasing production-based activities, she said, adding that the logic is that if people are hungry the more food must be produced. "However, we produce more than enough."

Reiterating the point raised by Dr Elver, international law professor at Princeton University, Dr Richard Anderson Falk, said "There is incentive for powerful sectors of private economy to not acknowledge the issue."  He added that for instance, the fossil fuel industry has confused the discourse by pretending there isn't a real problem. "However, when you defer problems to the future, you aggravate the nature of the challenge making it more expensive and difficult."

Published in The Express Tribune, August 28th, 2016.
COMMENTS
Comments are moderated and generally will be posted if they are on-topic and not abusive.
For more information, please see our Comments FAQ