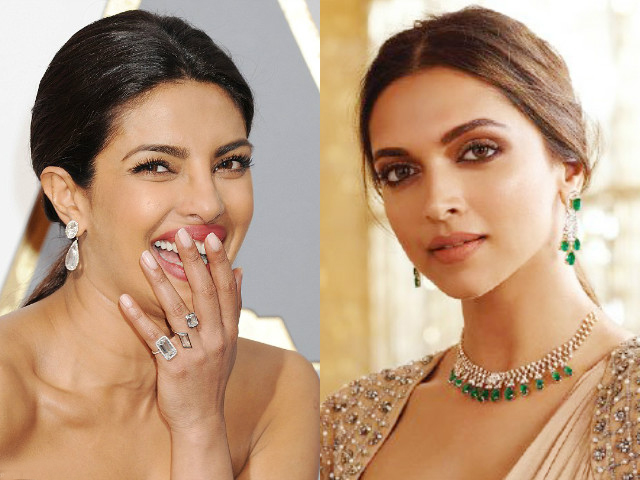 ---
The Bajirao Mastani stars may not open up about their rumoured rivalry but their fans do hold it against each other.

Deepika Padukone made headlines for being among the Forbes top ten highest-paid actresses. But unfortunately one of the leading magazines, Harper's Bazaar misspelled her name as 'Peedika Padukone' while listing her achievement not once but twice in the same article.




10 highest paid-actresses in the world, according to Forbes

Whether it was a typo or a glaring error, the magazine did give some fodder to Priyanka Chopra's fans who are having a field day on Twitter.

10 of the world's highest-paid actors, according to Forbes

Here's what they have to say.

https://twitter.com/_wajeeeha/status/768420083886616576?ref_src=twsrc%5Etfw

https://twitter.com/kirannnx3/status/768159447067885574?ref_src=twsrc%5Etfw


Meet Peedika Padukone! Sources say her middle name is Toilet. pic.twitter.com/4Lh0hSzAeS

— no name brand stan (@krmfv_and3) August 24, 2016


https://twitter.com/Saraa8_/status/768150935784873984?ref_src=twsrc%5Etfw

https://twitter.com/StacySuperDuper/status/768180382604881920?ref_src=twsrc%5Etfw

https://twitter.com/1lovePC/status/768465470672351232?ref_src=twsrc%5Etfw


Harper's Bazaar did a great job.. PR u failed this time to set it all fake(ly) right! Sorry for you Pee(shit)dika pic.twitter.com/TdnNz6QPAT

— Happy Birthday PCJ 🥳❤️ (@PCs_BulletVest) August 23, 2016


Meanwhile, Deepika be like...




Because she has indeed outranked the Quantico star!
COMMENTS (1)
Comments are moderated and generally will be posted if they are on-topic and not abusive.
For more information, please see our Comments FAQ