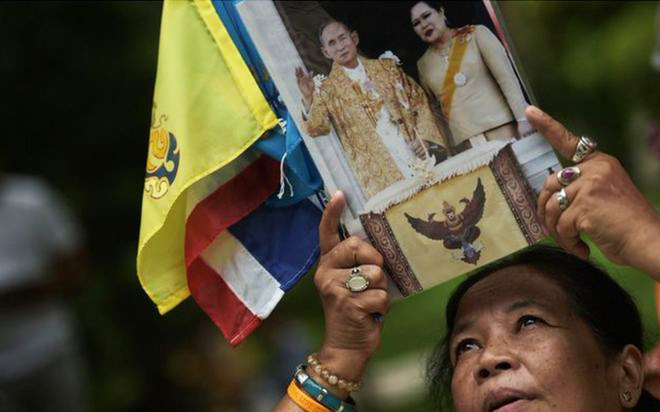 ---
BANGKOK: Three Thai women convicted of insulting the monarchy were released from jail Saturday after receiving royal pardons, a human rights lawyer said, following years spent behind bars for violating the draconian law.

Thailand's lese majeste law is among the world's harshest, punishing any perceived criticism of the monarchy with up to 15 years per offence.

Cases have skyrocketed under the ultra-royalist junta that seized power in 2014, with more than 60 people facing trials since the power grab, mostly in military courts.

The law has also been interpreted with an increasingly broad sweep, with one man arrested for making sarcastic comments about the king's late dog.

Media must self-censor when reporting on royal defamation cases to avoid falling foul of the law.

On Saturday three lese majeste convicts were included in a royal pardon that saw over 100 female prisoners released from a Bangkok jail.

"Three women prisoners who were jailed for lese majeste were freed today," Weeranan Huadsri, from the Thai Lawyers for Human Rights, told AFP.

They included Daranee Charnchoengsilapakul, an activist sentenced to 15 years in 2011 for speeches delivered at political rallies.

Known as "Da Torpedo" for her hard-hitting rhetoric, the activist was a fervent supporter of ex-premier Thaksin Shinawatra -- the leader of a political faction loathed by the kingdom's military rulers.

Porntip Mankong, a 29-year-old activist arrested in 2014 for her role in a satirical play, was also released Saturday, the lawyer said.

She had around two months left of her 2.5 year sentence.

The young activist was prosecuted alongside Patiwat Saraiyaem, a male university student who also participated in "The Wolf Bride" play.

Patiwat was released earlier this month after receiving a royal pardon on Queen Sirikit's birthday.

The third lese majeste prisoner set free Saturday was Thitinan Kaewjantranont, an elderly woman jailed for insulting a portrait of the Thai king.

The court that sentenced her in 2015 noted she suffered from mental health issues but said her behaviour was "so evil" it warranted jail time.

The monarchy has become an increasingly sensitive subject in Thailand as 88-year-old King Bhumibol Adulyadej enters his twilight years.

Analysts say anxiety over his ailing health has exacerbated the kingdom's decade-long political crisis, as competing elites wrestle for influence.

But open discussion of the monarchy and its future is impossible due to the royal insult law.
COMMENTS
Comments are moderated and generally will be posted if they are on-topic and not abusive.
For more information, please see our Comments FAQ