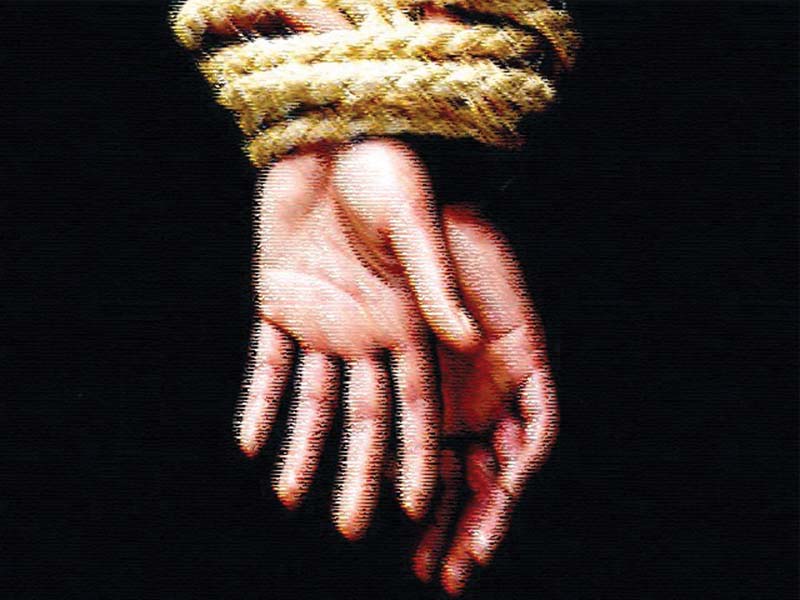 ---
ISLAMABAD: The police are still looking for four girls — three of whom are sisters — who went missing from Islamabad within a span of two days.

On Monday, three sisters* went to school in Humak Model Town but did not come back home. Their father*, who is a prayer leader at a mosque in a nearby village, looked for the girls the entire evening and lodged a complaint with the Sihala police the next day. The girls were all in grade nine and were 16, 17, and 18 years of age, according to the police.

Kidnapping quintet get two life sentences each

In his application, the girls' father said that her daughters had been kidnapped by unidentified persons. He feared that they could be abused or killed by the kidnappers.

The police have registered a kidnapping case against unidentified persons but have made no recoveries or arrests yet.

A police officer told The Express Tribune on Thursday that the police had found clues in the case. He claimed that he expected the girls to be recovered and the suspects arrested by Friday (today). The official, who requested anonymity, also claimed that it was not a kidnapping. He said the girls were runaways and had gone off with some men on their own.

Sihala SHO Abdul Ghafoor said the girls would be recovered soon.

Meanwhile, a 17-year-old girl* was allegedly kidnapped from Ghauri Town on Tuesday. The Koral police have registered a kidnapping case against Sheraz Shah and Saleem.

'Kidnapping' attempt turns out to be botched 'car-napping'

Sub-inspector Muhammad Hanif, the investigation officer for the case, said the suspects lived in the area but shifted to Mardan in Khyber-Pakhtunkhwa three to four days ago. He said the girl's family had so far provided no details, such as her mobile phone number, to help the police track her down or investigate call records.

In another case, a man went missing from Sector I-8/1 on August 15. MB* lodged a complaint with the Industrial Area police that unidentified persons had kidnapped her husband AH*. The police have registered a case on Wednesday, nine days after the incident.

*NAMES WITHHELD TO PROTECT IDENTITY

Published in The Express Tribune, August 26th, 2016.