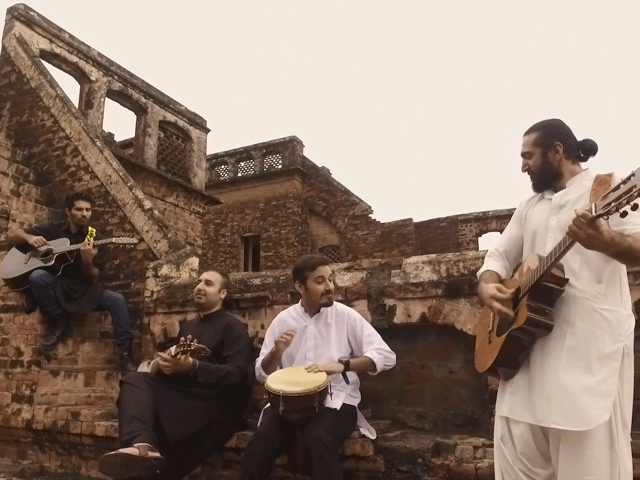 ---
You will have this cover of GoT's title track on repeat for days. Peshawar based band, Khumariyaan, which excels in folk rock and fusion, recreated the most melodious version of Game of Thrones' title track.

Using the traditional rabab (string instrument) and zeer baghli which is a Pashtun djembe (drum) of sorts, the band's cover is a mix of string instruments and electronic tunes.

Peshawar-based musicians to release own version of Game of Thrones theme song




"The band rarely does international covers. We believe in original music and to hit this sentiment home we don't have a singer, the idea is to shine light on the composers rather than front men." Khumariyaan told The Express Tribune. 




Lux Style Awards 2016 prove not much is changing for Pakistani music

The video of the song has been shot in Sujan Singh Haveli in Rawalpindi, as the band was going for a Winterfell/Casterly Rock/Rains of Castamere feel for the video.




They further said, "We wanted to see if our traditional dance Attan could be done on this theme and we found that it could be. We hadn't heard a proper studio recorded Pashto cover of this before so we went for it."

Khumariyaan was also nominated for the 15th Lux Style Awards for their song, Tamasha.

Here, check out their cover:


You can download it here.

Have something to add to this story? Share it in the comments.
COMMENTS
Comments are moderated and generally will be posted if they are on-topic and not abusive.
For more information, please see our Comments FAQ