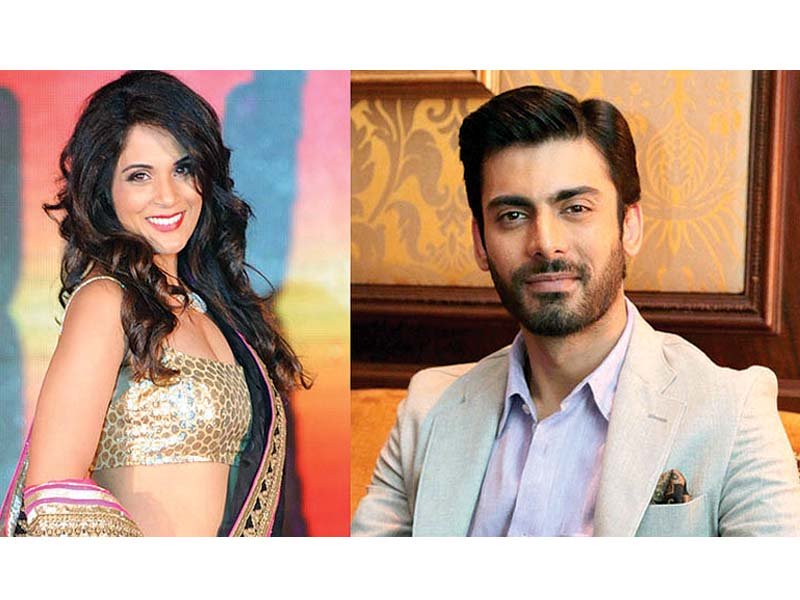 ---
Pakistani actor Fawad Khan was recently asked by a journalist to comment on how there are cultural differences between India and Pakistan and the way Bollywood has become a little Westernised in showcasing romance on the screen.

But before Fawad could begin, his Indian counterpart Richa Chadha decided to answer the question on the actor's behalf. The two were addressing a media press conference at the Indian Film Festival of Melbourne.

"My question is to Mr Fawad Khan. You're representing a country which is much different from your own. In all senses, especially Bollywood, the on screen romance or the kissing scenes show the way India has adopted Western influences," The Indian Express quoted the journalist as saying. "Because I have a lot of Pakistani friends and when I speak to them, I get the sense that the two countries are different and Pakistan is a lot different from India."

Responding to the question, Richa shared it is important to let go of grounded stereotypes. "I would like to answer that. I am sorry if I am offending anybody here, but if you look at world history, every time the British left an empire, they divided it. I think we should avoid stereotyping in questions because the art does really have any borders," she added. On the same note, Richa feels she and Fawad share many values. "I will have far more in common with Fawad because I am from the north of India, than I will have with somebody who is from the north east."

During the conference, Fawad thanked Richa for standing up for him. "Thank you Richa. That's really sweet of you." He then continued with his opinion on the journalist's question. "In Indian films you will see the on screen intimacy is very different from what it is on Indian television because they don't cater to all the same audiences." Drawing parallels with Pakistani cinema, Fawad added, "Even Pakistani TV has always been on the forefront and is something that is available to all Pakistanis. But to cater to the sensibilities that you want to bring to cinema, you have to accept a little curve for them. We may be different but we are the same too."

Published in The Express Tribune, August 23rd, 2016.

Like Life & Style on Facebook, follow @ETLifeandStyle on Twitter for the latest in fashion, gossip and entertainment.