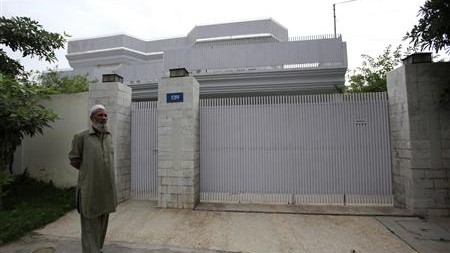 ---
ISLAMABAD:
A three-member team of the FBI exchanged views with Pakistani intelligence agencies about the New York Times Square bombing case after arriving secretly in the country.
Sources said the team obtained information about Faisal Shahzad's family members, associates and his links with the Taliban. The FBI also shared information with Pakistan intelligence authorities about the remittances sent to Pakistan through forex companies by the alleged terrorist.
The team will stay in Pakistan for a few days and return to Washington after completing the process of information sharing.
The top officials of the interior ministry deny knowledge about the arrival of the FBI team in the country.
Shahzad "lone wolf"
Meanwhile, Commander CENTCOM General David Petraeus has said Faisal Shahzad is a "lone wolf" terrorist who worked alone.
Speaking to the Associated Press, Petraeus said failed bomber Shahzad was inspired by militants in Pakistan, but did not have direct contact with them.
According to authorities, Shahzad told investigators he went to a terror training camp in Pakistan, but they have yet to confirm these reports.