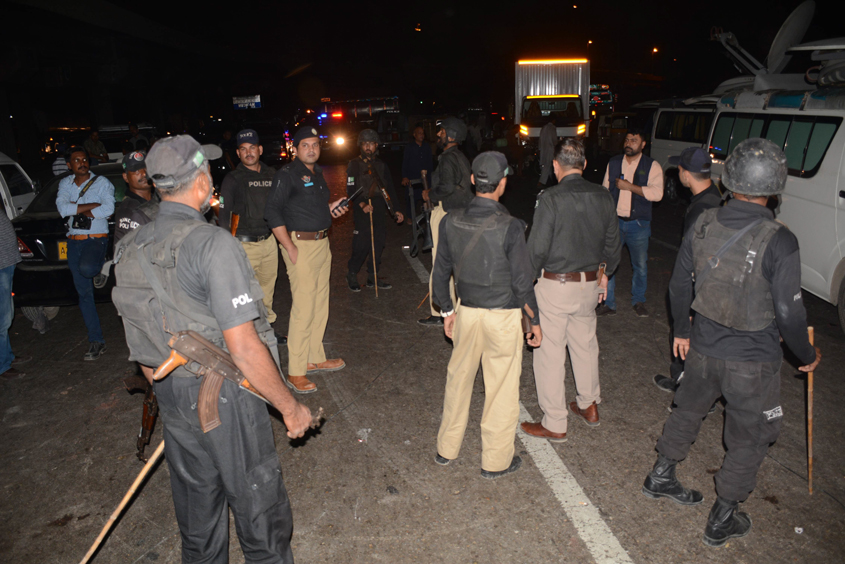 ---
SUKKUR: Khairpur police arrested on Monday five men from Hingorja for their alleged involvement in poisoning a couple for marrying of their free will ten days ago. The couple is under treatment at Civil Hospital, Khairpur, where their condition is said to be critical.

Tahira Jaffery eloped ten days ago with Kamran Larik, a resident of Larik Muhalla Hingorja, and tied the knot in a Shaheed Benazirabad court. Later, the couple moved to Larik's house in Jamshoro.

"I contacted my father, who asked me to come back home because he wanted to hand me over to my husband in a respectable manner," said Jaffery during a talk with the press at Civil hospital.

When we arrived at my parent's house, they took us to a nearby cattle pen, where we were forced to drink a liquid from a bottle at gunpoint, after which we fell unconscious, narrated Jaffery, accusing her father Ahsan, her uncles Tehseen and Shamshad, Larik's mother Rukhsana, his father Ghulam Rasool and his elder brother Imran to be involved in the act.

Someone from the area informed the police that a newly-wed couple is being killed which is why the local SHO rushed to the scene with a team of policemen and found the couple lying unconscious on the cattle pen's floor, said a police official. The couple was rushed to Civil Hospital, Khairpur. Meanwhile, the police arrested Ahsan, Tehseen, Shamshad, Ghulam Rasool and Imran and registered an FIR against them.

"The couple's condition when they were shifted to the hospital was very critical, but after around 24 hours, both of them gained consciousness, but the man once again fell unconscious," Hingorja police SHO Ghulam Qadir Jatoi confirmed to The Express Tribune, adding that Jaffery talked to the media after gaining consciousness and then went unconscious, again.

"I don't know what type of poison the couple had been forced to consume, but their condition starts to worsen soon after gaining consciousness," informed Jatoi. The doctors told me that their condition is not good, he said, adding that the court granted a five-day police remand of the five accused men after hearing the case.

Published in The Express Tribune, August 17th, 2016.