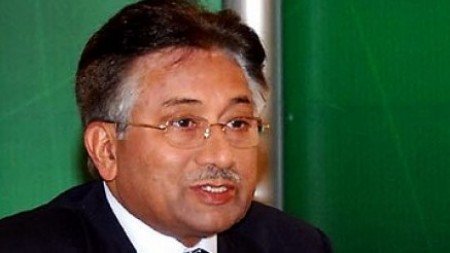 ---
ISLAMABAD: Former military ruler Pervez Musharraf has unveiled his plans to return to active politics, saying that he will contest the next general election in Pakistan.

Musharraf made the announced at a gathering of his supporters in Islamabad by teleconference. "I have decided to take part in Pakistan's politics and I will contest the next elections, irrespective of whether they are mid-term or ends term elections," he said in his brief address. A number of cases have been filed against Musharraf since the Supreme Court (SC) declared that the emergency imposed by him in 2007 was unconstitutional and illegal.

Musharraf said that he has received a lot of support from Pakistanis living abroad. "The Pakistanis I have met abroad have told me I should return to Pakistan," he said. He remained secretive about his future plans saying that he would present his vision for Pakistan's progress and the direction the country should take at a suitable time. "If you are with me, I will not let you down," he added.

Musharraf asked his supporters to attend the Pasdare- Pakistan gathering on May 8 at the Islamabad Press Club. "Sitting on the sidelines of history never changed anything, become a part of positive change in Pakistan," he added. Musharraf's supporters have also launched a move to register a new party, The All Pakistan Muslim League.
COMMENTS (118)
Comments are moderated and generally will be posted if they are on-topic and not abusive.
For more information, please see our Comments FAQ