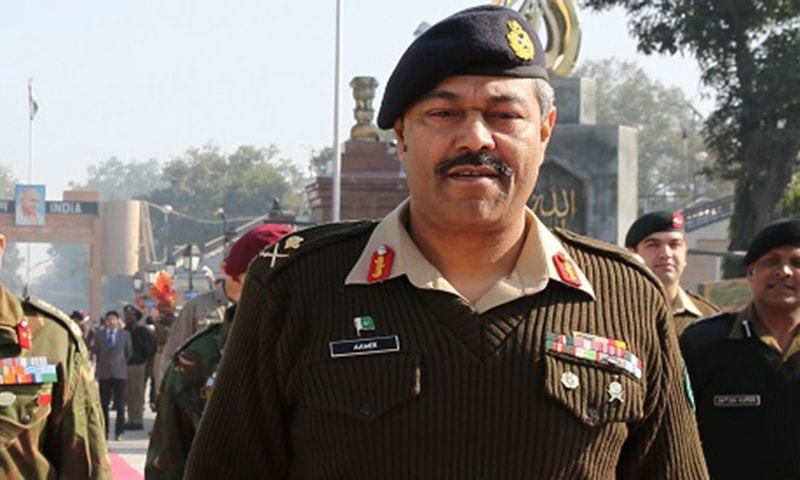 ---
QUETTA: In wake of recent indications of Indian-sponsored terrorism in the country, a key commander of Pakistan Army claimed on Friday that the neighbouring country has launched an unconventional war with Pakistan.

"The arrest of Kulbhushan Yadav, a RAW agent, from Balochistan is an indication that India has mounted an unconventional war on us," Commander Southern Command Lt-Gen Aamer Riaz said while talking to journalists at Quetta Press Club. "India wants to spread chaos and anarchy in Pakistan."

Balochistan government had in March this year disclosed the arrest of Yadav, an Indian navy officer who confessed he had been working for India's premier intelligence agency, the Research and Analysis Wing, to carry out subversive activities in Balochistan and Karachi.

Independence Day terror bid foiled as officials arrest four suicide bombers in Khyber Agency

The commander said some conspiring elements did not want progress and development in Balochistan. "Conspiracies are being hatched against Pakistan and foreign elements are aiding local militants to fuel unrest in the country," he claimed.

Lt-Gen Riaz assured Pakistan Army will spare no effort to assist the families of those who lost their lives in Quetta carnage.

At least 76 people, mostly lawyers, were killed in a suicide attack at a hospital in the Balochistan capital on Monday, after lawyers rushed to the place following a fatal attack on Balochistan Bar Association (BBA) President Bilal Anwar Kasi.

The army has launched country-wide combing operations to target terrorist hideouts following the brazen attack.

Separatist militants frequently target security forces and government installations in Balochistan, which has been plagued by a low-key insurgency since 2006.
COMMENTS (20)
Comments are moderated and generally will be posted if they are on-topic and not abusive.
For more information, please see our Comments FAQ