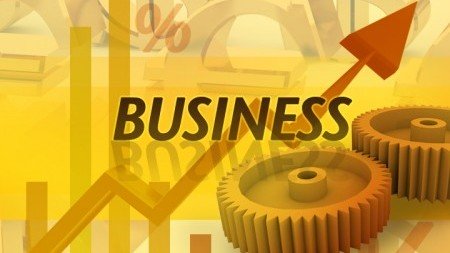 ---
KARACHI: Pakistan's benchmark KSE index dropped 2.7 per cent or 281.65 points to close at 10,271.47 points.

Foreign investors the world over sold their holdings and stock markets around the world fell due to worry over the eurozone-Greece debt crisis. The Dow Jones was also affected and fell 998 points during Thursday's trading session before recovering to finish with a drop of 348 points. This along with the sharp rise in oil prices hit the world's stock markets. More shares were traded as compared to yesterday, volumes increased by 18 per cent to 181.11 million shares. Mostly second and third tier stocks were traded.

According to official data, foreigners sold shares worth a net $3.81 million on Thursday. "Foreign investors are aggressively selling because of the global sell-off," Mohammed Sohail, chief executive of Topline Securities, said shortly before the market closed. World stocks held near a three-month low while US stock futures pointed to a firmer Wall Street open on Friday a day after mounting fears of a euro zone debt crisis sparked a global rout in risk assets, said analysts. "KSE index witness its largest fall for the year 2010.

This decline of 288 points was seen after a gap of six months. The local bourse witnessed a bearish momentum across the board primarily due to plunge in global markets which also triggered foreign selling in major blue chip stocks. Investors remained cautious as concerns regarding further selling by foreign investors may bring down shares prices further," said Topline Securities analyst, Furqan Punjani.

Yesterday Pakistani stocks ended almost flat on Thursday because of the Greek debt crisis as the market failed to sustain its rise as investors chose to book profits at higher levels. The KSE's decline accelerated after retesting the resistance around 10,630; indicators are also trending downwards, approaching the rounding top target level of 10,000 points, according to BMA research team. This is why they think that buying interest is likely to outpace selling pressure, as the market approaches the 10,000 level.

Of the 401 total securities traded, 121 stocks closed higher, 264 stocks declined and 16 stocks remained unchanged in value. Telecard was the volume leader and remained in the limelight throughout the day because of them announcing that they would be selling all 14 of their Wireless Local Loop licenses to Augere Pakistan (Qubee) for Rs1.58 billion. It closed 6.4 per cent up at Rs3.81. Telecard was also the second volume leader yesterday because of speculation about today's announcement.

Lotte Pakistan did an about turn, and was the third most traded stock with its price going down by Rs0.48. Yesterday Lotte had lead volumes and its stock had gone up by Rs0.66 to end at Rs11.75, which was interesting because purified terephthalic acid's international prices had increased.
COMMENTS
Comments are moderated and generally will be posted if they are on-topic and not abusive.
For more information, please see our Comments FAQ