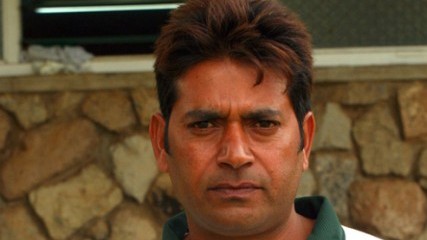 ---
LAHORE: Former Pakistan assistant coach Aaqib Javed labelled Younus Khan an "arrogant captain" and one that "no player wanted to lead Pakistan", according to the inquiry committee report that resulted in punishment handed out to seven players.

According to a source, the report also maintained that Javed accused Younus, Mohammad Yousuf and Shoaib Malik of off-setting team unity on the tour of Australia. While Malik faced a one-year ban and a heavy fine, Younus and Yousuf were banned indefinitely by the Pakistan Cricket Board (PCB) on the recommendation of the inquiry committee.

The report further revealed that Malik recorded his statement before the inquiry committee saying that Yousuf had forced six players from the national team to take Quranic oath against Younus' captaincy at the residence of former captain Inzamamul Haq in Lahore. Kamran Akmal, who had been pressing to include his younger brother Umar in the team earlier in the year, was faced the axe as the PCB sent Sarfraz Ahmed as his replacement on the tour of Australia.

Umar admitted before the committee that he was "disappointed on his brother being dropped" and that was why he "faked an injury". Umar was fined for his actions by the committee. Pakistan's former coach Inthikhab Alam – who was in charge during the Australia tour – confirmed the presence of match-fixing elements during the tour, according to the report.

The report added that Alam believed there existed concrete facts to back his claims. Abdul Raqib, Pakistan's manager on the tour of Australia and New Zealand, revealed that Mohammad Aamer was flirting with girls when fielding in the deep and several other players were interested in fielding in the deep as well but when their positions were changed, they took out their displeasure on the captain.

Pakistan's physio Faisal Hayyat exposed the attitude of the opener Salman Butt and former captain Malik while stating that the duo pretended to be ill after finding out that the pitch Pakistan was supposed to play their next match on had grass so that they would be omitted from the playing eleven.
COMMENTS (8)
Comments are moderated and generally will be posted if they are on-topic and not abusive.
For more information, please see our Comments FAQ