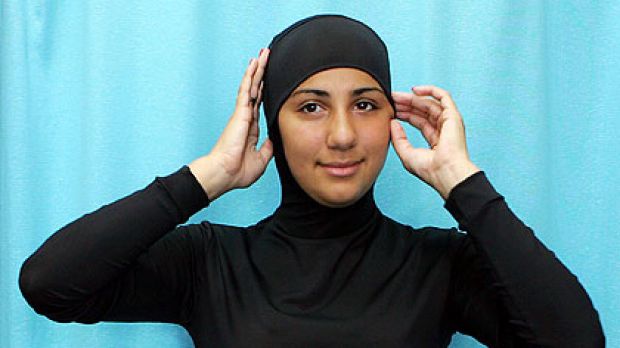 ---
Plans for a waterpark in Marseille to set aside a day just for Muslim women wearing burqinis -- full-body swimsuits -- sparked outrage in secular France on Thursday.

The "Pool Day" tentatively set for September 10 at the southern city's Speedwater Park smacks of "dyed-in-the-wool communalism," said Florian Philippot, a top advisor to far-right leader Marine Le Pen.

The event is the brainchild of Smile 13, a women's association catering for Arabs in the port city, whose population of nearly two million includes around 220,000 Muslims, mainly of Algerian origin.

But Speedwater Park said the event has not yet been confirmed, although Smile 13 has begun accepting reservations online.

Outrage as Muslim pupils exempt from shaking female teachers' hands in Swiss district

The waterpark said in a statement that it "understands" why the plan "is of particular interest to the media during an emotionally difficult period", while noting that as a private company it had a right to hold a private event.

Criticism of the plan also came from the political left, with Senator Michel Amiel -- who is mayor of the northern suburb, Les Pennes Mirabeau, where the waterpark is located -- saying he would seek a ban.

"I am shocked and angry. I see this event as a provocation that we don't need in the current climate," he told the daily Aujourd'hui in the wake of two jihadist attacks that rocked France last month.

Valerie Boyer of the right-wing Republicans party said "there is nothing anodyne about... the battle of the veil", which she called "the visible expression of fundamentalists' wish to mark their territory."

She said it was a way for "Islamism to wear a uniform and exert real social control."

Islamic dress is a hot-button issue in France, where the full-face veil is banned in public places.

The appearance of high-fashion burqinis and hijab headscarves by designers targeting the Muslim market prompted French Family Minister Laurence Rossignol in March to liken Muslim women who wear the headscarf to "negroes who supported slavery".

California Muslims sue over hijab discrimination

The following month Prime Minister Manuel Valls said the veil was being used as a political symbol for the "enslavement of women" and that it challenged France's prized secular society.

Senator Stephane Ravier of Le Pen's National Front said the planned burqini day showed that despite assurances from the Muslim community following the terror attacks, "a certain number of Muslims voluntarily set themselves apart from... our society."

Last month's attacks -- the Bastille Day truck massacre that left 84 dead in the Riviera town of Nice, followed by the grisly knife murder of a priest near northern Rouen less than a fortnight later -- led to an outpouring of inter-faith solidarity.

Last Sunday, Muslims attended Catholic mass in churches around France, responding to a call by the French Muslim council to show "solidarity and compassion" over the priest's murder.

Reverend Jean Rouet at Notre Dame church in southwestern Bordeaux welcomed the "occasion to show (Muslims) that we do not confuse Islam with Islamism, Muslim with jihadist".

Socialist politician Stephane Mari worried that the burqini day would draw intensive media coverage.

If it goes ahead, it would "once again favour the party (that promotes) the values of hatred and exclusion," he said in a reference to the xenophobic National Front.
COMMENTS (6)
Comments are moderated and generally will be posted if they are on-topic and not abusive.
For more information, please see our Comments FAQ