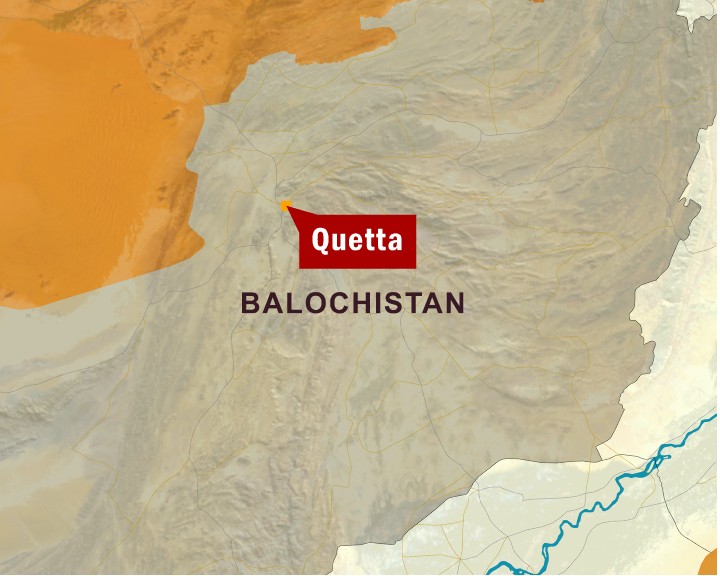 ---
QUETTA: Directing his fury at political parties for holding protests over the search operations launched in Quetta's Saryab Road localities, Capital City Police Officer Ghulam Shabbir Sheikh announced that police would also resort to tit-for-tat target shooting.

Talking to newsmen after the inauguration of Police Child Protection Centre at Jinnah Town here on Thursday, he said the only solution to the problem of target killing "is target killing in retaliation." He did not disclose if the police had identified the target killers or not. He said the police also "knew how to send dead bodies as gift to the people" in retaliation for the incidents of target killings in Quetta and elsewhere.

The CCPO took serious exception to the criticism on the police operation which left a housewife dead and accused political parties of harbouring and sheltering criminals. He claimed that during the police siege of Quetta localities, there was no serious incident of heinous crime in the provincial capital. Sheikh said when the police lifted the siege, the incident of target killing of Nazima Talib occurred on April 27. He was of the view that the criminal elements belonged to these localities.

The Quetta police chief said there was no justification for raising a hue and cry over the police action. He objected to the use of the word operation, saying that in operations, air bombardment takes place and thousands of rounds are fired, while no such thing had happened in the police action. Sheikh disclosed that some 20 people had been rounded up on charges of target shooting while one of the kidnapped persons was rescued.

He said the increasing incidents of kidnapping for ransom and other heinous offences were a source of concern for the police force. He said the police had reached close to a gang involved in target killing. About eight gangs are involved in target shootings and 50 gangs are operating for hostage-taking and kidnapping for ransom. They are from Naushki, Mastung, Quetta and some other areas.

He said one of the police personnel was arrested for his involvement in kidnapping for ransom as nobody was above the law. He sought cooperation of the people in combating crime.