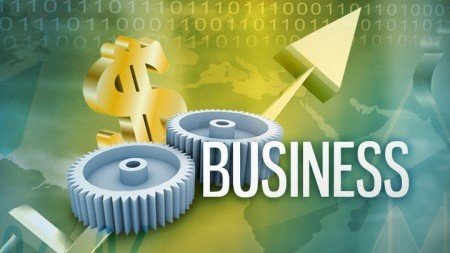 ---
ISLAMABAD: The United Nations Economic and Social Commission for Asia and Pacific (Unescap) has projected a growth of 3.2 per cent for Pakistan in the year 2010.

A small recovery in major economies of the world would now help local exports to speed up, Unescap said in its annual report released here on Thursday. Inflation is projected to decline in 2010 although it will remain in double digits, Unescap said.

Upward pressures will remain high, particularly if higher oil prices, electricity tariff increases, higher wages and fiscal expansion come to bear. A more active monetary policy might be needed to manage inflationary pressures, the UN commission advised. As inflation hits the poor the hardest, it is a serious problem for most countries with high incidence of poverty.

Therefore, controlling inflation is and will remain a major challenge, the report said. The large-scale manufacturing sector, which contracted in 2009, is projected to register a positive growth in 2010. However, reviewing the previous year, the report said that gross domestic product (GDP) growth fell from 4.1 per cent in 2008 to two per cent in 2009. It said that the economy had been affected not just by the global economic crisis but also by the deteriorating security situation and intensification of the conflict linked to terrorism.

Industry, especially largescale manufacturing, suffered the most, due to a drop in international demand and acute shortages of electricity. Improved performance of the services sector offset that to some extent, growing 3.6 per cent in 2009, as well as a rebound in agriculture which benefited from a bumper wheat crop. While consumer spending remained strong, gross fixed capital formation, which had expanded by 3.8 per cent in 2008, contracted by 6.9 per cent in 2009. Inflation rose sharply from 12 per cent in 2008 to 20.8 per cent in 2009 mainly because of food price increases, the report said.

The government had increased wheat support price by more than 50 per cent, which pushed up retail prices of wheat and wheat flour across the country. It also phased out subsidies on petroleum products. Pakistan witnessed a contraction in both exports and imports in 2009. While global economic crisis led to a decline in exports by six per cent, imports contracted at a much faster rate by 11 per cent, due to lower domestic demand coupled with a massive fall in international oil prices.

Depreciation of the rupee also played a role in containing imports. A strong growth momentum in workers' remittances continued in 2009 and with over 20 per cent increase, remittances stood at $7.8 billion. All these developments helped bring about a significant improvement in the current account balance, where a deficit of 8.4 per cent of GDP in 2008 was reduced to 5.3 per cent in 2009, the report noted. However, with global economic slowdown and political and security uncertainties, there was slackening of capital inflows due to lower FDI inflows, higher portfolio outflows, lower disbursements of loan and higher amortisation payments.

Fiscal deficit has been rising in recent years, standing at 7.6 per cent of GDP in 2008. Fiscal performance improved substantially in 2009 due to a more stringent fiscal policy. The budget deficit came down to 5.2 per cent of GDP. While performance on the revenue side was not very encouraging, fiscal improvement in 2009 was largely based on the reduction in oil subsidies and development spending which is likely to impinge on medium-term growth rate.

The report said that the government needs to improve the tax base and raise the very low tax-to-GDP ratio in order to reduce the fiscal deficit to sustainable levels. Tax burden can be made more equitable by spreading it across different sectors of economy, particularly services and agriculture, the report suggested.
COMMENTS
Comments are moderated and generally will be posted if they are on-topic and not abusive.
For more information, please see our Comments FAQ