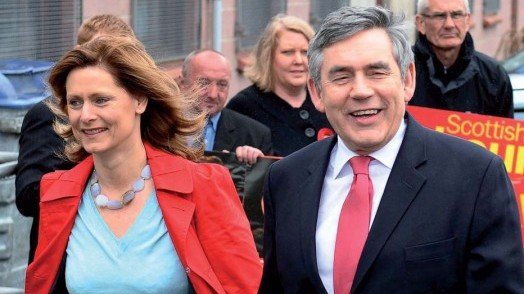 ---
LONDON: Party leaders rushed across Britain in a frantic final day of campaigning on Wednesday as they battled to win over undecided voters, before what is expected to be the tightest election contest in decades.

Prime Minister Gordon Brown, David Cameron of the Conservatives and Nick Clegg of the Liberal Democrats all acknowledged that Thursday's election was still up for grabs. Nearly four in 10 voters were yet to decide who to back. In the face of surveys giving the Conservatives a lead in the race, Brown said he was "determined" and "resolute" to keep Labour in government for a fourth term.

"Tomorrow is the day for us to stand firm for what everybody knows to be true... I am determined and I am resolute and I am fighting not for me but for Britain's future," he said. Cameron said that it was his riposte to his opponents' claim that he was taking victory for granted. "I don't want to take anything for granted, it's a very important election, it's a close election and I'm fighting for every vote right down to the wire," he said. Clegg told voters that by choosing his party they had a chance to avoid a "stitch-up" by the two main parties.

Polls show that the Conservatives are still not winning enough seats to form a government on their own, leading to a hung parliament. Labour strategists said the party's research showed only up to 20 per cent of people who intend to vote had still not made up their minds. They also claimed half of those thinking of voting Liberal Democrats could yet vote differently. Brown told BBC radio that "I want every Labour voter to vote Labour. I want that because I want a majority Labour government."

Clegg, whose party's unexpectedly strong performance has made the election so close, dismissed talk of tactical voting as "another sign of Labour's desperation." Meanwhile, police forces in the UK revealed that they were investigating allegations of electoral fraud. The claims involve alleged fraudulent postal voting and false registration of voters' addresses.

In London, the Metropolitan Police said that do far, 23 allegations of election irregularities across 12 districts of the capital were under investigation. A few further claims were also being investigated.
COMMENTS
Comments are moderated and generally will be posted if they are on-topic and not abusive.
For more information, please see our Comments FAQ