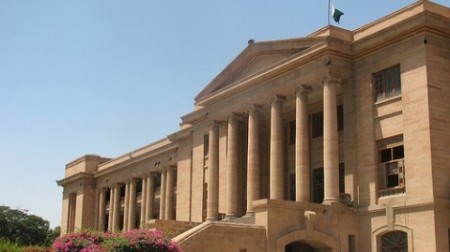 ---
KARACHI: A women who took her two children to the US, despite a custody issue, will be brought back by Interpol, ordered the Sindh High Court on Thursday.

A two-member bench of the Sindh High Court (SHC), comprising chief justice SHC Sarmad Jalal Osmany, has ordered that Farzana Rasul and her children should be brought back to Pakistan within two months by Interpol. The court said that the children cannot be taken outside the country without their father Fahad Rasul's permission. Fahad filed a petition in the court that his wife took their two children, Arham and Marium, without his consent, by removing his surname from their passports.

He said that they were married in 2006 but when they developed differences later, they decided that Farzana will have the custody of the children. He alleged, however, that she violated the deal when she took them abroad. Chief Justice Osmany questioned Farzana's father, who explained that she has gone to sit for an exam in the US and it would be difficult for her to come back by July.

The court issued a red warrant against Farzana and directed the interior ministry to bring her back with the assistance of Interpol. The next hearing will take place May 27.
COMMENTS
Comments are moderated and generally will be posted if they are on-topic and not abusive.
For more information, please see our Comments FAQ