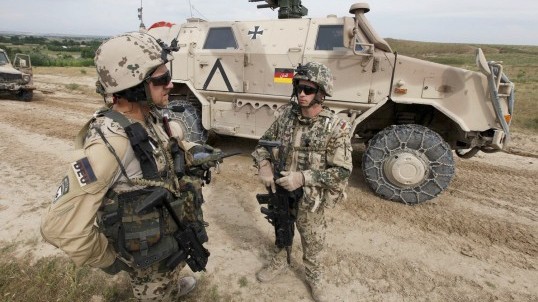 ---
KABUL: Afghanistan is proposing to offer top Taliban leaders exile if they agree to stop fighting against the government, a British newspaper reported on Thursday.

The proposal is part of a radical Peace and Reintegration Programme to be presented to tribal leaders at a peace conference or "jirga" of tribal and political leaders from around Afghanistan later this month, the Guardian said. The plan is expected to top the agenda when President Hamid Karzai holds talks with US President Barack Obama in Washington on May 12, a meeting the Afghan leader's spokesperson this week described as "extremely important."

The document seen by the Guardian says insurgent leaders could face "potential exile in a third country," the report said, adding that Saudi Arabia has been used in the past for such purposes. It also calls for "deradicalisation" classes to be set up for insurgents and thousands of new manual jobs to be created for foot soldiers who renounce violence, the report said.

Under the plan, former fighters who agreed to lay down their arms would be given an amnesty against prosecution for any crimes they may have committed and offered vocational training in such trades as carpet-weaving and tailoring. Karzai has long been keen to hold talks with top Taliban leaders in an effort to quell a crippling and increasingly deadly insurgency against his western-backed government.

Earlier this year, he secured western funding for a plan to offer money and jobs to tempt Taliban fighters to lay down their arms. Karzai will leave for Washington on Sunday to meet Obama, who has ordered thousands more troops into Afghanistan as part of a new drive to fight the Taliban and bring a swift end to a nearly nine-year war.

The meeting is seen as key ahead of a major offensive against militants in the southern province of Kandahar, considered the key battleground to reverse nearly nine years of escalating conflict in Afghanistan. It will be the first meeting between the two leaders since Karzai's claimed that the election which returned him to power in 2009 was manipulated by foreign governments, an outburst that caused a damaging rift with Washington.

Both sides have been keen to put the row behind them, with unity between the Afghan government and its international backers seen as essential ahead of the push and the peace conference.
COMMENTS
Comments are moderated and generally will be posted if they are on-topic and not abusive.
For more information, please see our Comments FAQ