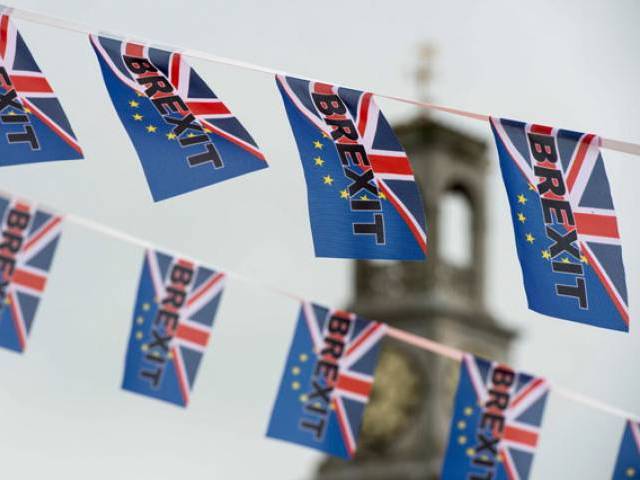 ---
ROME/LONDON/BEIJING: US Secretary of State John Kerry expressed regret on Sunday that Britain has chosen to leave the European Union and vowed Washington will maintain close ties with the bloc.

Kerry, who flies to Brussels and London today (Monday) for crisis talks with EU and British leaders, said the ideal of unity must remain paramount as Britain negotiates 'Brexit'. "An EU united and strong is our preference for a partner to be able to work on the important issues that face us today," Kerry told reporters during a visit to Rome.

Turmoil unleashed by Britain's vote to leave the EU heightened anxiety in Asia on Sunday, with China, Japan and South Korea all fretting over the risk to world financial stability a few hours before markets reopen.

Pound tumbles, most markets extend losses on Brexit woe

China's finance minister said fallout from Thursday's referendum "will cast a shadow over the global economy" while a senior official in Tokyo warned of the danger of 'speculative, violent moves' in currencies.

In Britain, open political conflict spread from the ruling Conservatives to the opposition, and senior Labour lawmakers attempted a coup against their leader after traditional supporters rejected the party's pro-EU stand in droves.

Scotland's leader promised she would do whatever it takes to keep her strongly pro-EU country in the bloc, including potentially vetoing legislation on a British exit from the world's biggest single market.

But French President Francois Hollande declared there was no going back on 'Brexit'. He called for France and Germany to use their strong friendship for seizing the initiative, warning that "separated, we run the risk of divisions, dissensions and quarrels".

Published in The Express Tribune, June 27th, 2016.