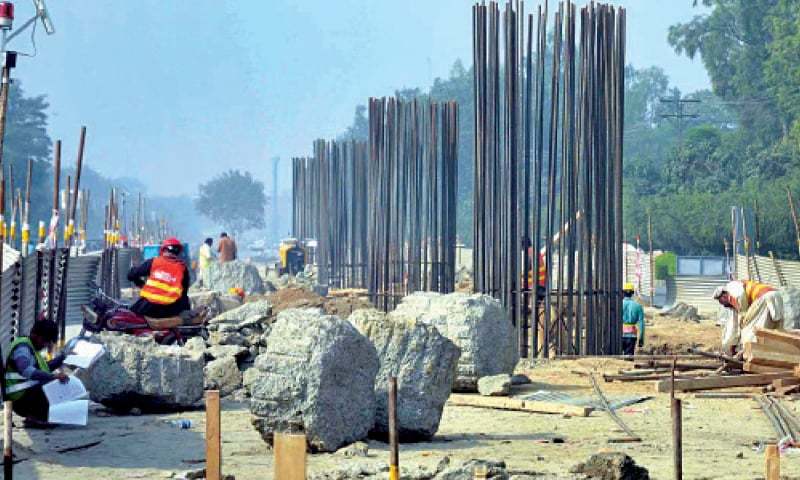 ---
ISLAMABAD: Contrary to the ruling PML-N's claim projecting self-reliance and reducing dependence on foreign assistance, Punjab has sought a mammoth Rs115 billion under foreign project assistance (FPA) in the budget for FY2016-17 to run mega projects — an unprecedented increase of 70% compared to the outgoing fiscal year.

A close study of Punjab's budget documents reveals that Rs115 billion have been allocated under FPA in the total budget of Rs1.68 trillion out of which Rs550 billion have separately been shown as development expenditure.

Development budget: Punjab slammed for failing to utilise funds

During the outgoing fiscal year, the total allocation under FPA was Rs34 billion. This year's allocation of Rs115 billion implies a 70% surge for the current financial year.

The Rs34 billion allocation for the outgoing year under FPA was later revised up to Rs73 billion. This shows that the Punjab government is heavily dependent on foreign assistance to run and execute mega projects – including the much-hyped Lahore Orange Line Metro Train Project.

Budget documents show that the provincial government has set aside Rs45 billion for the train project under FPA in the new budget. Separately, the Punjab government is seeking Rs10 billion in the budget for FY2016-17 under foreign grants as compared to Rs15 billion during the outgoing financial year.

Interestingly, Punjab has outrivaled all other provinces in FPA allocations. For example, Khyber-Pakhtunkhwa seeks Rs36 billion under FPA, Sindh Rs12 billion and Balochistan seeks Rs4 billion under the head.




The Express Tribune tried to contact Punjab's Finance Minister Dr Ayesha Ghaus Pasha but she did not take the calls. A spokesman for Punjab's Finance Department said the allocation of any given amount under FPA is a 'normal practice' in every annual budget.

Punjab CM approves Ring Road construction plan

"Every government does make allocations under FPA keeping in view their requirements, the availability of resources and related factors," he said, while referring to K-P's Rs36 billion allocation under FPA in the new budget.

When asked to comment on an unprecedented 70% surge in FPA in Punjab's budget as against only 8% related increase in the K-P's budget, the spokesman said: "K-P is not even half the size of Punjab. There is no comparison. Please, do not get into this debate."

He said Punjab would be signing memoranda of understanding (MoUs) with the respective state governments and developmental bodies to get the required funds, including the World Bank, the ADB, the UN, Jica, USAID, etc.

On the other hand, the health sector in Punjab has been given a meager increase of 11% with an allocation of Rs70 billion in the budget as against Rs62 billion in the outgoing budget.

Punjab presents Rs1.681 trillion budget for fiscal year 2016-17

The budget for education has been increased by only 7.8% with an allocation of Rs64 billion as against Rs54 billion earmarked during the outgoing fiscal year. An amount of just Rs283 million has been allocated for public health in Punjab's budget for FY2016-17.

The Punjab Finance Department's spokesman claimed that the provision of free medicine in public sector hospitals was also part of the provincial health budget. "Medicines for basic treatment (not advanced treatment) would be available free of cost at every government hospital. This rule applies across Punjab — including urban, suburban and rural areas in the entire province."

Published in The Express Tribune, June 27th, 2016.