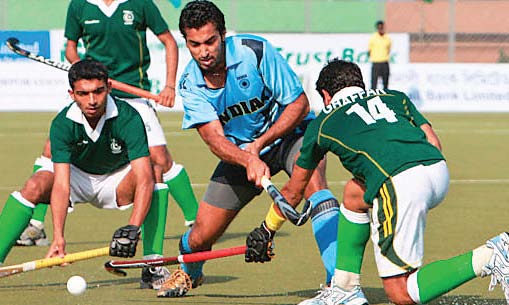 ---
Pakistan tied 3-3 with Malaysian in the Sultan Azlan Shah Cup on Thursday.

The scorers for Pakistan included Hissam Khan, Muhammad Irfan and Muhammad Zubair, while Hafifihafiz Hanafi, Muhammad Amin Rahim and Tengku Ahmed Tajuddin were the players to score for Malaysia.

In other matches played on the same day, South Korea beat Egypt with 6-0, while China tied with India with a score of 1-1.

Pakistan will now play India on Friday.