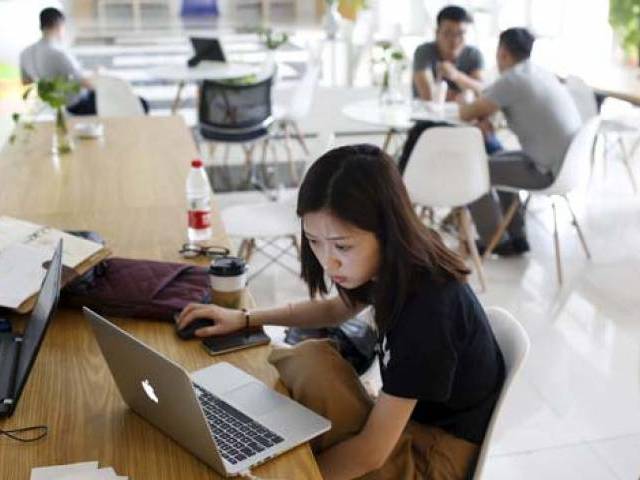 ---
Many Chinese universities are extending their Urdu teaching programmes.

According to China Economic Net, admissions in Urdu are currently open in many Chinese universities. The Beijing Foreign Studies University plans to admit 20 students in its Urdu department this year.

New learning: NUST establishes Chinese centre

The head of the university's Urdu department said it admits students every four years.

In 2012, 11 students enrolled to learn Urdu and they graduated this year.

Xi'an International Studies University and Guangdong University of Foreign Studies have also opened Urdu departments and have more students than the Beijing Foreign Studies University.

Earlier this year, the National University of Sciences and Technology established a Chinese Studies Centre (CSC) at its School of Social Sciences and Humanities.


The varsity said the centre will serve as a centre of excellence, and will undertake studies in Chinese society, strategy, politics, language, economy, culture, defence, diplomacy, environment and science and technology.




China-Pakistan ties: Shahbaz says learning Chinese language need of the hour




In addition, the centre will undertake studies dealing with various aspects of the China-Pakistan Economic Corridor, as well as provide technical input to the government in general, and relevant organisations in particular regarding the project's development.




The CSC will also offer courses in Chinese development. In addition, the centre will hold seminars and conferences on various aspects of the Pak-China relationship.


The centre is headed by recently retired ambassador Syed Hasan Javed, who has spent nearly 10 years in China on two diplomatic assignments. Javed has authored two books on the Chinese language, and has a deep understanding of the culture, society, economics, politics and diplomacy of the country.

Published in The Express Tribune, June 24th, 2016.