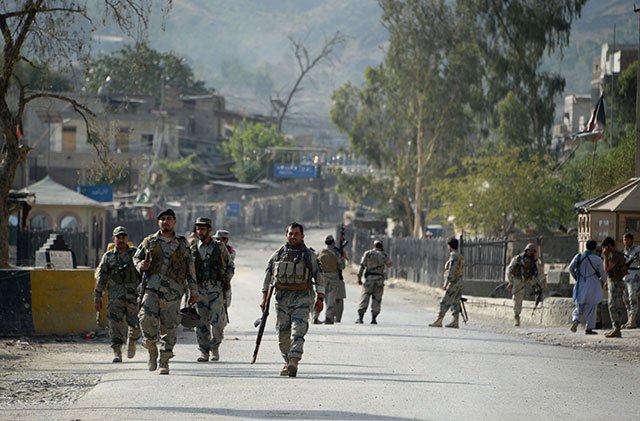 ---
Pakistan Army and Afghan forces have halted firing across the border, reaching a ceasefire at the Torkham border, Express News reported on Wednesday.

The forces from both sides have raised white flags giving a sign of peace and ceasefire, sources said.

Meanwhile, the reconstruction works have already been started to fix the destruction of Torkhan border gate.

Afghanistan, Pakistan agree on ceasefire along Torkham border: Abdullah Abdullah

Earlier during the day, Pakistani Army fired heavy artillery at Afghan forces at their main Khyber Pass border crossing, an escalation after days of clashes that have killed four people and stranded thousands on both sides.

Relations between the US allies have never been close but have been strained over the past 15 years by Afghan accusations that Pakistan supports the Taliban who are fighting to unseat the US-backed government in Kabul.

However, the government in Islamabad and the military deny the claim.
COMMENTS (10)
Comments are moderated and generally will be posted if they are on-topic and not abusive.
For more information, please see our Comments FAQ