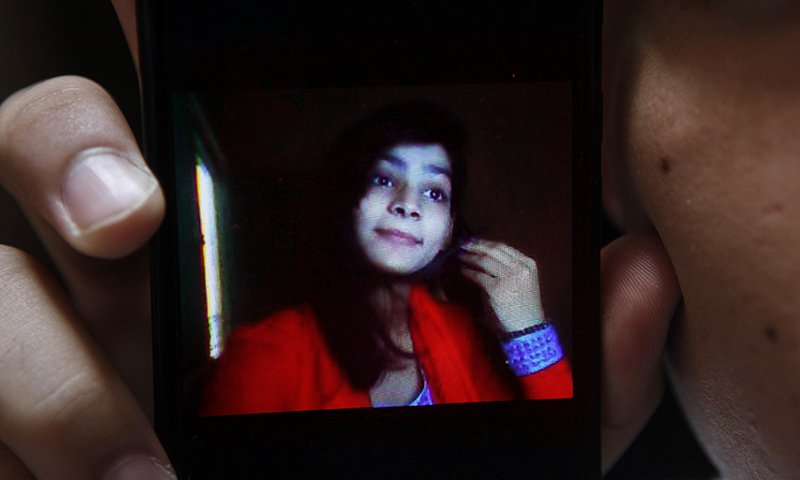 ---
LAHORE: The Punjab Commission on the Status of Women (PCSW) on Saturday condemned the brutal killing of 17-year-old Zeenat Rafiq for marrying of her own choice.

In a statement, the commission said that according to the FIR of the incident, Zeenat's mother Parveen had doused her with kerosene and then set her alight. The PCSW said she had later publicly confessed and was in custody. The commission said Zeenat's brother and brother-in-law had also been nominated in the FIR.

The PCSW said the right to exercise one's choice in marriage was enshrined in the Constitution and Family Laws of Pakistan. Yet, it said, nearly a thousand women in Pakistan had been subjected to violence for exercising their fundamental right. The commission said at least six women were killed or subjected to attempted murder every day, many of them in the name of "honour," in the Punjab. The PCSW said 173 women had been killed for "honour" in 2015 in the Punjab.

The commission said that it had been following Zeenat's case to ensure that justice was meted out to the guilty. The PCSW said Chairperson Fauzia Viqar had visited the Factory Area Police Station on Thursday to see the mother and husband of the deceased. The commission said she had called on them in the company of commission officials and lawyer Asad Jamal. The PCSW said it was encouraging to see that police were actively pursuing the case. The commission said two of the suspects were in custody. The PCSW said police had assured Viqar that the brother of the deceased would be nabbed soon.

The Commission also expressed its concern over the rise in the number of killings in the name of "honour"—fuelled by patriarchal mindsets, punishing women for exercising legal and constitutional rights, perpetrators taking the law in their own hands due to legal loopholes permitting compromises and feeble investigation of cases. These, the commission said, resulted in such acts being carried out with impunity.

Separately, the PCSW said, the Senate has taken cognisance of the alarming rise in the number of immolation cases involving girls and women.

The commission exhorted the Senate's Functional Human Rights Committee to formulate a comprehensive law and make violence against women a serious offence under the Pakistan Penal Code (PPC).

Published in The Express Tribune, June 12th, 2016.
COMMENTS
Comments are moderated and generally will be posted if they are on-topic and not abusive.
For more information, please see our Comments FAQ