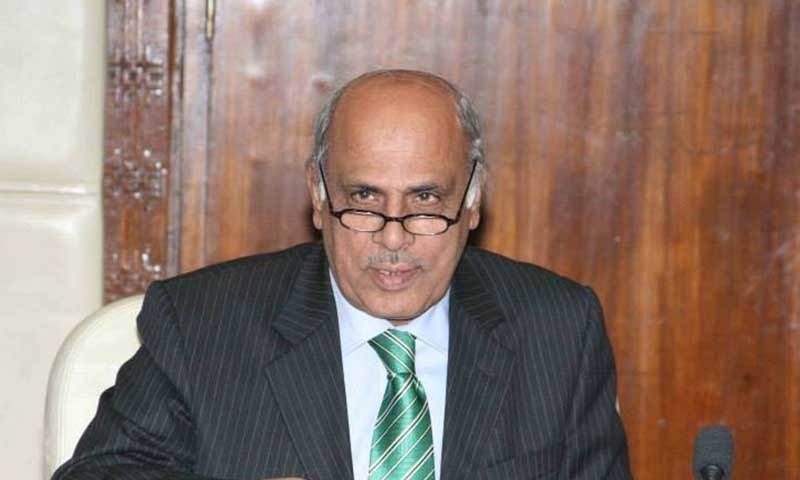 ---
MULTAN: "The government is taking steps to improve living standards in south Punjab. The region will not be ignored in the provincial budget," Governor Rafiq Rajwana said on Friday.

Addressing High Court Bar Association members, he said offices of Punjab Public Service Commission had been established in Multan, Dera Ghazi Khan and Bahawalpur for written examinations.

He said efforts were underway to set up an office of the Federal Public Commission in Multan to accommodate candidates from south Punjab.

Earlier, in his welcome address, MHCBA president Sheikh Jamshid Hayat urged the governor to support lawyers from south Punjab.

He said the lawyers would not allow the detachment of Sahiwal bar from Multan to Lahore. He said Mianwali, Bhakkar and Jhang districts should be linked to Multan High Court Bar.

MHCBA general secretary Chaudhry Omer Hayat also spoke on the occasion.

Later, presiding over a meeting at Circuit House, the governor said scores of development schemes had been launched to improve water supply and sanitation in urban areas of south Punjab.

He said the Multan Institute of Kidney Diseases and Children's Complex should be made functional to improve health services in the city.

"Citizens are facing serious problems due to a poor sewerage system. WASA authorities should solve the problem as soon as possible," he said.

The governor said construction of the Children's Complex and Multan Kidney Institute had been completed. "Recruitments should be finalised so that these facilities become functional," he said.

Speaking on the occasion, Nishtar Hospital Medical Superintendent Malik Ashiq Pervez said the governor should ensure provision of funds for hospital security.

He told the governor that the hospital needed a bigger budget.

Bahauddin Zakariya University Vice Chancellor Tahir Amin, Multan Women's University Vice Chancellor Shahida Hasnain and Muhammad Nawaz Sharif University Vice Chancellor Rao Asif also met the governor. They discussed the security situation at the campuses.

Published in The Express Tribune, June 11th, 2016.